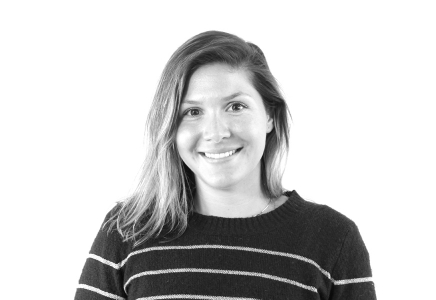 Firstname/Profession

4-8 years Experience
Auckland, Wellington, Hamilton, Tauranga
Bio
I am a creative writer who has been bouncing around the advertising industry in Singapore and Sydney for the last 8 years.
Launching my career with Arcade in Singapore, I was lucky enough to learn under a great team of guys who really pushed my writing skills. To say they threw me in the deep end would be an understatement.
I have been working in Sydney for the past 5 years, freelancing at first broadening my skills beyond digital, then joining VML for 2.5 years as a digital copywriter and Macca's Brand Guardian. Then finishing up my Sydney stint with the lovely people at The Works Sydney, where I was able to get my fingers on chat bots.
I am super excited to begin my New Zealand Adventure.
Expertise
Banners
Campaigns
Copywriting
Digital Copywriting
Editing
EDM Template
Proofing
Social Media
My skills
Writing
Copywriting
Digital Writing
EDMs
Content / Video Scripts

Advertising
Social Media
Campaigns
Promotions
Recent Employment
Copywriter / October 2017 - October 2018 / The Works Sydney
I was at 'The Works Sydney' where I was able to gain experience working on Chat Bots. Up until recently, I was also working on retirement fund content and telco social for various brands. 
Copywriter | Brand Guardian for McDonald's / June 2015 - October 2017 / VML
I was the Brand Guardian for McDonald's Australia for 2.5 years, responsible for 'The Monopoly Game at Maccas', 'World Emoji Day', 'Cheeseburger Day', 'Gourmet Brekkie Rolls' and 'Loose Change' campaigns. 
I was also the Lead Writer for Optus and Pimco. 
Freelnace Copywriter / 2013 - 2015
Worked as a Freelance Copywriter for Workshop, SapientNitro, EDGE, JWT, Grey Australia and Sibling (Westfield's Agency)
Industries I know well
Advertising
Food & Bev
FMCG
Beauty
Automotive

Mediums I know well
Apps
Games
Print
Web
Social

Qualifications
University of the Arts London 
Bachelor of Arts, Honours - Fine Art, 2007-2010
Foundation of Art - Fine Art, 2006-2007
Academy of Art University 
Diploma: Digital Media, Painting, Hanging Sculpture, Still Life Drawing