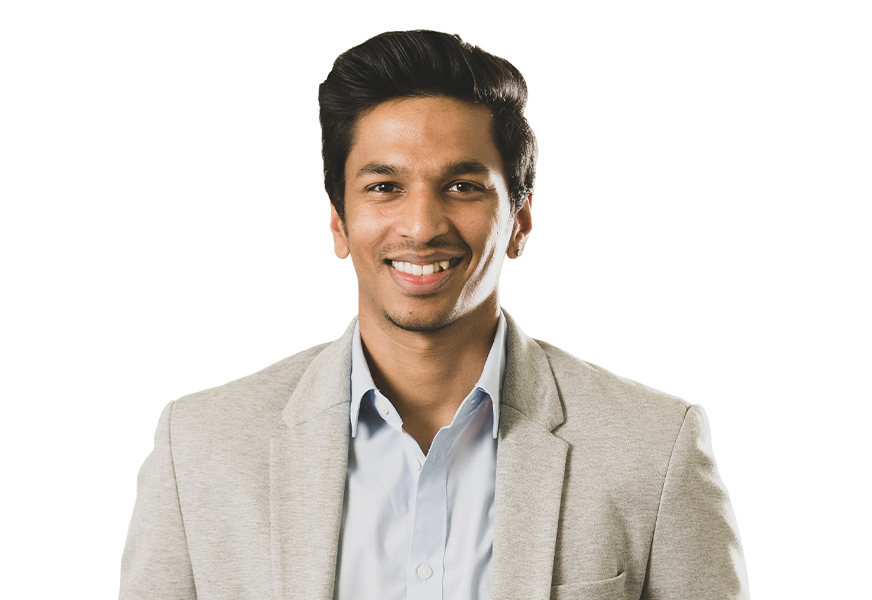 Ashan Marambe
Recruitment Consultant
Call 022 3912235

Ashan places digital, marketing and creative talent into freelance, contract and full-time candidate roles for corporate clients. Originally from the sunny shores of Sri Lanka, he is enjoying all New Zealand has to offer. In a previous life, Ashan studied Law and then went onto obtain his masters in business but eventually found his way into recruitment and hasn't looked back since.
"What I love about recruitment is the interaction with people and being part of helping them to find the perfect role" says Ashan.
"Working in the creative side of recruitment is great – I've worked in recruitment for different industries but I love seeing the creative process and all the amazing work produced"
"The Pond's work environment really reflects the industry it represents, it's in a great space and you feel like you are part of something special."
In his spare time, Ashan likes to spend time with friends and try his hand at the ukulele.
Are you a skilled candidate?
Are you looking for work? Want to try your hand at freelancing but don't know where to start? We help our freelance contractors find work and connect them with a number of top agencies and corporate clients. If you have award-winning experience and need a hand in finding work, register with us today! 
Want to be represented?
Are you thinking about jumping into freelance? Not sure where to go or how to actually do it? If you are talented and got the knack to hit the ground running get in touch with us today. We represent over 150 professions across digital, creative and marketing. 
We are not you average recruiter!
We pride ourselves in connecting companies with top-notch talent that transforms businesses. In fact, we carefully vet all candidates to ensure that they have the 'wow' factor to start impacting your businesses the moment they start work with you - whether that's for a few weeks, months or even years! If you are looking for the next superstar for your business get in touch today with your Pond Talent Agent. 
Creative. Digital. Marketing. Recruitment.
Talent
Sign up to regular contact
Auckland | Wellington | Christchurch | Hamilton | Dunedin | Tauranga | Queenstown | And Everywhere In Between
copyright 2022 The Pond