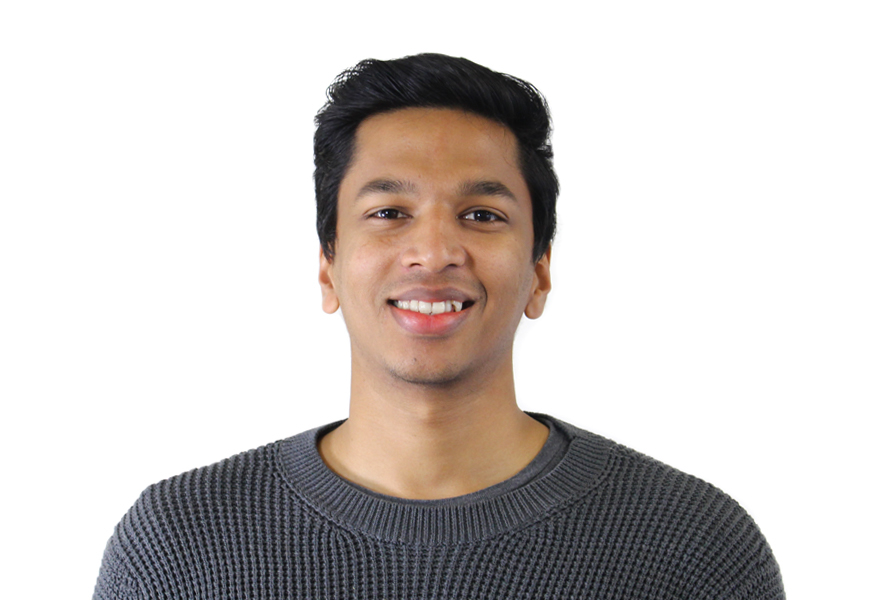 Ashan
Talent Agent
Call 022 3912235

Ashan is the latest addition to the corporate side of The Pond, originally from Sri Lanka he is enjoying all New Zealand has to offer. In a previous life, Ashan studied Law and then went onto obtain his masters in business but eventually found his way into recruitment and hasn't looked back since.
Ashan is great at communication, organised "What I love about recruitment is the interaction with people and being part of helping them to find the perfect role" Ashan says.
"Working in the creative side of recruitment is great – I've worked in recruitment for different industries but I love seeing the creative process and all the amazing work produced"
"The Pond's work environment really reflects the industry it represents, it's in a great space and you feel like you are part of something special."
In his spare time, Ashan likes to spend time with friends and try his hand at the ukulele.
My Creative Side
Professional ukulele player
Best Known For
Terrible jokes
Passionate About
Friends and family
Christmas Time
It has been a fantastic few months at The Pond, seeing some amazing talent come through and working with some really outstanding brands/clients (they have been awesome). Hope you have your Christmas tree up and looking forward to the New Year! We have some exciting things that are happening here at The Pond and we are always looking forward to building even better relationships with our clients and talent alike and take it to a whole new level in the new year. Bring on 2019! 
Calling all UX/UI Designers
We are on the lookout for a talented intermediate UX/UI Designer to join a boutique agency in Auckland city! If you have a firm understanding UX design principles, worked across multiple platforms, and you are able to hit the ground running then get in touch today! 
New Year's Talent
With the clock ticking by and Christmas fast approaching, this is the time of reflection for most people - including businesses. But hey, don't wait too long to start planning for your next year's talent needs. As they say, a good plan violently executed now is better than a perfect plan executed next week. So get in touch with us for your talent needs in the new year! 
Find Creative Independence
Talent
Sign up to regular contact
Auckland | Wellington | Christchurch | Dunedin | Sydney | Melbourne | Brisbane | Adelaide | Perth | Singapore | Hong Kong | And Everywhere In Between
copyright 2018 The Pond