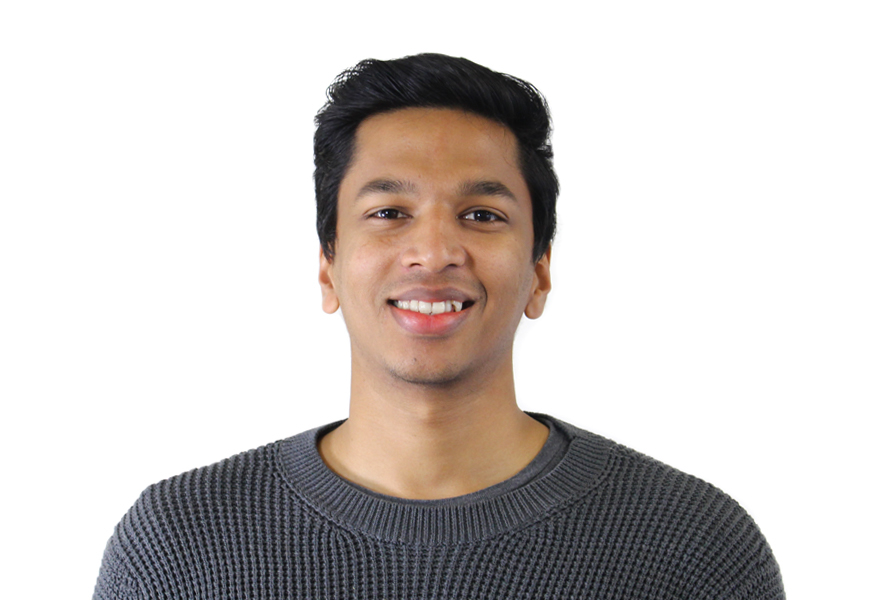 Ashan
Talent Agent
Call 022 3912235

Ashan places digital, marketing and creative talent into freelance, contract and full-time candidate roles for corporate clients. Originally from Sri Lanka he is enjoying all New Zealand has to offer. In a previous life, Ashan studied Law and then went onto obtain his masters in business but eventually found his way into recruitment and hasn't looked back since.
Ashan is great at communication, organised "What I love about recruitment is the interaction with people and being part of helping them to find the perfect role" Ashan says.
"Working in the creative side of recruitment is great – I've worked in recruitment for different industries but I love seeing the creative process and all the amazing work produced"
"The Pond's work environment really reflects the industry it represents, it's in a great space and you feel like you are part of something special."
In his spare time, Ashan likes to spend time with friends and try his hand at the ukulele.
My Creative Side
Professional ukulele player
Best Known For
Terrible jokes
Passionate About
Friends and family
Full Time Roles
Intermediate
Mac Operator
Auckland
$50k – $55k (Maternity)
A leading New Zealand skincare and beauty brand is looking for their next Mac Operator. This 6 month maternity contract is an opportunity not to be missed, working on a renowned brand with GLOBAL reach!  Do you have a strong eye for design, creative flair and super attention to detail? Have you been...
Read more
All time High Marketing Roles
We have been going strong on marketing roles for the past few months! This means we have some fantastic talent for all facets of marketing over full time and freelance, get in touch today if you have any needs for great talent. 
New Financial Year
With the new financial year kicking off, here at The Pond things have not slowed down. On the contrary, things have picked up across the board! We are catering to our fantastic clients by providing them top-notch talent across freelance and full time hires. So if you have a need for great talent, get in touch today and let us take care of the rest! 
New Talent
We have had a record number of talent register with us. Graphic Designers, Videographers, Marketing Consultant....and everything in between!  Which is good because now we have top talent 8/10 and higher that are all ready to roll for any contract or freelance booking.  We have also had great full-time candidates register with us across the board for all professions. So if you are wondering where to find the best talent, why not get in touch with us? 
Representing the best Creative, Digital, & Marketing professionals
Talent
Sign up to regular contact
Auckland | Wellington | Christchurch | Dunedin | Sydney | Melbourne | Brisbane | Adelaide | Perth | Singapore | Hong Kong | And Everywhere In Between
copyright 2019 The Pond