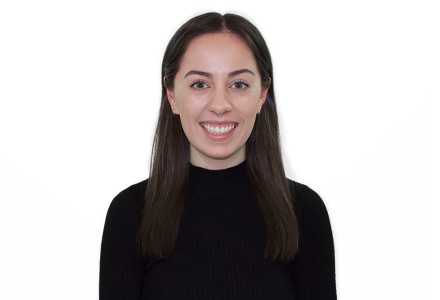 Natasha Hinde
Recruitment Coordinator
Natasha has recently joined the Recruitment team at The Pond. She has over six years of experience in the Creative Industries and has now jumped the fence into Recruitment.
With experience in the creative, digital and marketing industries, she understands the roles she is recruiting for and can relate to the talent that comes into The Pond. She values being able to support and help others to reach their goals.
"I'm excited about all things creative, so jumping into The Pond was a no-brainer!" Says Natasha, "my real passion is creating a perfect match between candidates and clients; that's when great things happen."
In her spare time, Natasha enjoys trying out new cafes and wine bars, creating digital illustrations and going to the gym.
Need more hands on deck?
With many Kiwis jetting off to enjoy the European summer, recruitment is picking up, and candidates are getting swept off the market quicker than ever. Whether you have a critical replacement hire or just freelance cover while your employees are off chasing the sunshine, we can help.

Better yet - if you need more hands on deck while we find those full-time replacements, we have a whole pond full of critters ready to jump into whatever project you have on the go.
Urgent! Digital Marketing Specialist needed now.
Interested in a career in Media? Do you live and breathe Digital Marketing? Do you want to be part of a close-knit team that values your input and ideas? If so, we have the perfect opportunity for you!

Our Hamilton-based media client, who provides digital out-of-home advertising, is experiencing rapid growth and has a newly established role for a talented Intermediate level Digital Marketing Specialist who wants to join the ride!

Ready to make this newly created role your own? Apply via The Pond job board today!
Creative. Digital. Marketing. Recruitment.
Talent
Clients
Sign up to regular contact
Auckland | Wellington | Christchurch | Hamilton | Dunedin | Tauranga | Queenstown | And Everywhere In Between
copyright 2022 The Pond