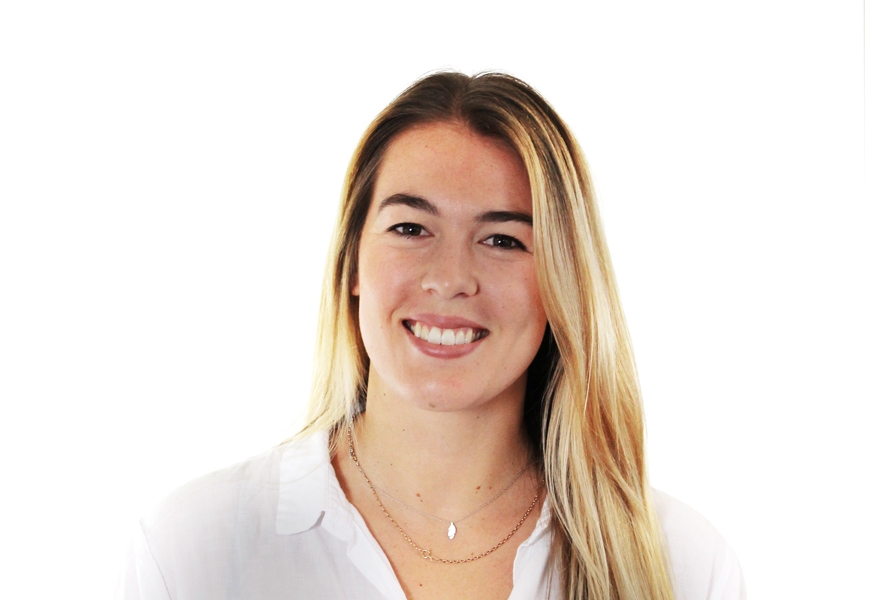 Penny Gambitsis
Senior Talent Agent
Call 027 351 6211

Penny works autonomously across a client book of 35 agencies, seeking strategic advice from The Pond's directors where needed.
Since joining The Pond in 2015, Penny has rapidly grown her role and now operates as a genuine strategic partner with our clients, working collaboratively with the team to secure the ultimate 'best fit' for every role.
She has a Bachelor of Commerce degree in Human Resource Management, Industrial Relations and Management, a desire to make everyone happy, and a thoroughly can-do attitude.
"Agencies must often be able to scale up their human resources at a moment's notice to meet tight deadlines with maximum creative grunt – and that's where The Pond comes in handy. We're amazing at fulfilling fast-turnaround briefs from our database of top creative, digital, and marketing talent," says Penny.
"We're incredibly loyal to our clients and we take real care of our candidates. Creative professionals strongly identify themselves with what they do – we really get that. So we help them manage their expectations around workflow and offer career advice where appropriate to help them maximise their potential." 
Outside work, Penny is a creative soul who previously flirted with the worlds of acting and photography before finding a niche in recruitment.
Penny is the positive, professional, and understanding person you should contact when you need just exactly the right person to tackle your most critical briefs.
My Creative Side
Dabbled in performing arts at university. My doodles of hearts and flowers may yet make me famous. I also did media studies and journalism if you consider that to be creative.
Best Known For
Playing Alice in Alice in Wonderland when I was 10 years old, which involved singing 10 solos to a crowd of 500 people. (All modesty aside, I'm still, to this day, world famous at Tauranga Primary School.)
Passionate About
Ridiculously early morning exercise, drinking superior red wine, and writing long 'to do' lists.
Contact
Locations: Auckland, Christchurch, Dunedin, Hamilton, Tauranga, Wellington
Email: penny@thepond.co.nz
Contact Phone Number: +64 9 373 3791 or 027 351 6211
Contact Me
Digital, Social, Content
A sought after array of skills in our market right now lies in those who sit in the world of 'Digital' 'Social' and 'Content'. Be it content marketing, campaign management, Facebook and Instagram ads, social strategy, google ad manager... or all of the above, The Pond has talent to cover all bases.  If you're on the hunt for a social guru or someone a little more specialised in Digital Marketing, we have a variety of options we can send your way for a review or just to chat about upcoming projects.  Give us a yell today! 
2x Live Client Service Candidates - a rare find!
We are all very well aware of the challenge of finding skilled and experienced client service candidates has been in the past year in this market...however... we currently have two live candidates on the hunt for a new Auckland agency role!  If you're short a Senior Account Manager or an Account Manager both with agency experience and a hella good attitude, give me a yell today and I'll share some more info with you.  These two superstars won't be available come Friday!   
A lot can happen in 4 months
REALLY hard to believe that we will be knocking on the door of 2020 in approximately 4 months time... Scary thought, but hey a lot can happen in 4 months so now might be a good time to take a good hard look at what business and your team will look like come Jan 2020!  We love talking to our clients about strategies on resourcing and giving advice based on what we are seeing out there in this constantly shifting market of ours. Our advice is FREE and we will shout the coffee - it's a win win. 
Representing the best Creative & Design, Digital & Tech, Marketing & Media professionals
Talent
Sign up to regular contact
Auckland | Wellington | Christchurch | Dunedin | Sydney | Melbourne | Brisbane | Adelaide | Perth | Singapore | Hong Kong | And Everywhere In Between
copyright 2019 The Pond