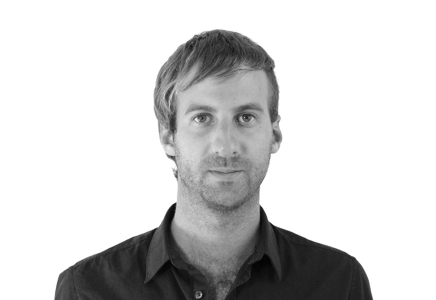 Firstname/Profession

4-8 years Experience
Auckland, Wellington, Christchurch, Dunedin, Hamilton, Napier, Queenstown, Tauranga, Wellington

1694

Represented: 27/10/17
Project name/Type

Specialities

CSS, Dev - Front End, HTML, Mobile, Web Performance, Websites

Industries

Government

Views

289
Project name/Type

Specialities

CSS, Dev - Front End, HTML, Mobile, Web Performance, Websites

Industries

Entertainment

Views

152
Project name/Type

Specialities

CSS, Dev - Front End, HTML, Mobile, Web Performance, Websites

Industries

Telecommunications

Views

361
Bio
I am a motivated Front End Web Developer and UX Architect with a multimedia background and strong communication skills always ready for new challenges.
I am now interested in freelance bookings and jobs for IT companies, digital agencies of consultancies which are mainly focused on software and web application development.
My goal is to grow in these new areas to stay updated with new technologies every day to contribute knowledge to projects that benefit in short and long-term.
Expertise
CSS3
HTML
HTML 5
Mustache.js
Redux
SASS
UX Architecture
Webpack
Software
Git
Illustrator CC
Photoshop CC
Premiere Pro CC
My Skills
Languages
HTML (Expert), CSS (Expert), JavaScript (Novice)
Libraries / APIs
React (basic knowledge and simple implementation only)
Tools
Atom
Sublime Text 3
Browserstack
Grunt
Webpack
Adobe Photoshop/Illustrator
Vagrant
Recent Employment
Front End Web Developer / August 2016 - May 2017 / Pixel Fusion
Permanent role as Front End Web Developer. Leading and contributing with the team on achieving the most proficient layouts and transitions/animations for Web Apps and Websites with the latest and most efficient techniques.
Main focus on code readability conventions to keep code clean, tidy and unified on each project to minimize the time and effort to understand other team member's code. Webpack, PostCSS, React and Redux integration. (https://github.com/pixelfusion/front-end-stack).
Projects (public and live):Auckland Zoo Website (https://www.aucklandzoo.co.nz/)
Auckland Live Website (https://www.aucklandlive.co.nz/)
Stuff Fibre Website (https://stuff-fibre.co.nz/)
VetCare Group (https://vetcaregroup.co.nz/)
Pixel Fusion Website (https://pixelfusion.co.nz/)
Solar Fusion Website (https://solarfusion.io/)
Video Player used in the office controlled by chat with Slackbot (https://github.com/pixelfusion/sound-fusion)
Website Manager / August 2015 - May 2016 / EMGN.com
Permanent role as Lead Front End Web Developer: HTML 5.
SASS. Grunt. Wordpress Development. jQuery. Git. Templates based in components. Facebook integration and plugins. Responsive and Adaptive Design. Responsive Ad Units. Native Ad Units. Google Analytics. Mobile first.
Website Manager / April 2015 - July 2015 / TEDx Waiheke
Volunteer for TEDxWaiheke 2015. UX Design and development. Responsive Design, maintenance of TEDxWaiheke Official Website working with CMS.
Industries I know well
Software Development
E-Commerce
Music
Media
Telecommunications
Tourism
Government
Mediums I know well
Website
Mobile
Media Banners
Qualifications
Maimonides University: Bachelors Degree in Multimedia Technology.
Languages
Spanish, English