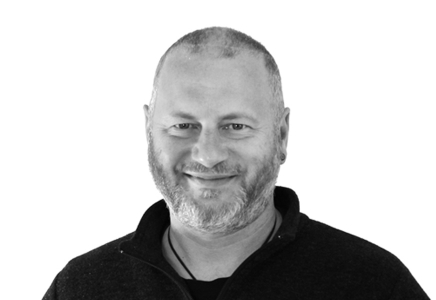 Firstname/Profession

12 Plus years Experience
Napier, Auckland, Hamilton, Wellington

688

Represented: 31/08/17
Bio
I've always been fascinated by the unique relationship between brands and consumers.
What makes a great brand resonate with people? How does insight, story telling and design work together to create a compelling message that cuts through the noise?
Coming from a creative background, I have always tried to visually connect with the consumer. I question what a piece of design means to the person who sees it – how do they think; what do they want? I have never designed just for the sake of design.This desire to understand brands, the consumer and the market has become my primary focus. Today, brand strategy is the heart of what I do, but I never forget my creative roots.
I think the best analogy someone has used to describe what I do is taking a crazy tangled mass of multi-coloured wires, making sense of them and unraveling them into logical, ordered and meaningful streams.
I take the information on hand – research, trends and brand inputs – and find the relationship between them all to discover the insight that connects people and the brand. But because of my creative background I can move beyond just the words of brand positioning and strategy. I translate this into a visualised idea, giving the brand a platform from which to grow.
I create strategies, ideas and brands that are tangible and meaningful.
Expertise
Brand Development
Branding
Concepting
Creative Direction
Graphic Design
Ideation
Project Management
Research
Strategy
Software
Illustrator CC
InDesign CC
Microsoft Excel
Microsoft Powerpoint
Microsoft Word
Photoshop CC
Industries I know well
Advertising
Design
FMCG
Real Estate
Alcohol
Food and beverage
Telco - Voodafone
Banking – Westpac
Council
Automotive
Packaging
Mediums I know well
Print. Packaging. Experiential.
Qualifications
Art School
Languages
English, Spanish