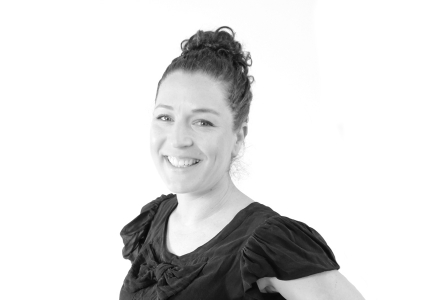 Firstname/Profession

8-12 years Experience
Auckland, Tauranga, Hamilton

1164

Represented: 12/10/18
Bio
It is my aim to make the world a better place through design. I am also passionate about the arts and exploring ideas that cross-cultural and societal boundaries to evoke change, excitement, and engagement.
My extensive experience has helped me to develop a broad range of practical skills in print and digital media. I am also a hardworking, confident and enthusiastic Senior Graphic Designer with experience in the creative/media/arts industries.
Expertise
Annual Reports
Banners
Brand Development
Brand Guidelines
Brand Identity
Brand Stories
Branding
Graphic Design
Social Media
Software
Asana
Illustrator CC
InDesign CC
Microsoft Excel
Microsoft Powerpoint
Microsoft Word
Photoshop CC
Premiere Pro CC
Sketch
My skills
Graphic Design
Website & Blog design
EDMs
Brand Management
Adobe Creative Cloud
Print Media
Social Media
Strategies
Instagram
Facebook
Pinterest
Recent Employment
Owner / Operator / October 2015 - Present / Brave Creative Limited
Brave Creative is an online store featuring my original designs and unique products from around the world. 
Key role requirements: 
Developed ecommerce website bravecreative.co.nz 
Created social media strategies and implemented across Instragram, Facebook and Pinterest
Designed and manufactured original products for sale
Work with other wholesalers to stock unique products
Senior Graphic Designer & Social Media Coordinator / February 2009 - September 2015 / The Parenting Place
The Parenting Place is a not-for-profit that aims to encourage and strengthen parents and young people within New Zealand with programmes that make a difference while being accessible, fun and inspiring.
As the Senior Graphic Designer, I managed our in-house creative team to produce all of the organisation's creative output (print and digital) from ideation to production. I was responsible for managing the workload of the Junior Graphic Designer and the Digital Marketing Assistant.
Over the six years I have managed major creative projects, national fundraising campaigns, filmed and edited short marketing videos, designed emails, created environmental graphics, corporate identities, publications, film titles and handled all the day to day requirements of production. The role has been both challenging and exciting and has helped me develop a wide skill set.
Key role requirements: 
Brand management of The Parenting Place to ensure there is a consistent look and feel
Art direction, creative strategy and implementation for youth and parenting departments
Project Management for Creative projects
Social media strategy and management
Design and creation of The Parenting Place blog. 
Coordinate and manage print and production relationships with external stakeholders 
Industries I know well
FMCG
Retail
Advertising
Education

Honours & awards
2013 New Zealand Institute of Chartered Accountants Award for Best Annual Report from a not-for-profit.

Facebook - I initiated a photographic concept for our NYLD (National Young Leaders Days) Facebook page that saw the photos receive over 42,000 likes.
Qualifications
AUT University
Bachelor of Design - Graphic Design - 2005 - 2007.