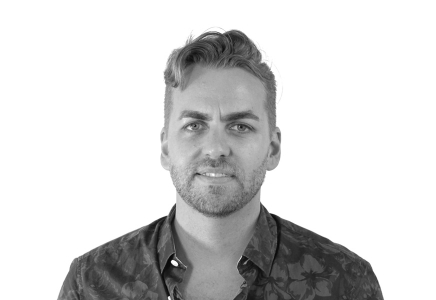 Firstname/Profession

12 Plus years Experience
Auckland, Wellington, Christchurch, Tauranga

698

Represented: 21/02/18
Bio
Throughout my 15 years experience in the design industry I have created numerous successful brands and products that have not only been nominated for design awards locally and internationally, but have also created significant growth and increased sales in local and overseas markets for my clients. 
I specialise in creating loveable, engaging brands and packaging, as well as innovative, sophisticated products that attract and speak to customers. My designs offer something significantly more than the status quo.
Expertise
Brand Identity
Branding
Concepting
Creative Strategy
Graphic Design
Illustration
Logo Design
Packaging
Product Design
Wordpress
Software
Illustrator CC
InDesign CC
Photoshop CC
Industries I know well
FMCG
Health & Beauty
Retail
Food and Bev
Automotive
Electronics
Mediums I know well
Print
Digital
Honours & awards
NZ FOOD AWARDS • SUPREME WINNER • Spring Sheep NZ • 2017
WORLD DAIRY INNOVATION AWARDS FINALIST • BEST DAIRY PACKAGING DESIGN • Spring Sheep Milk Co • 2016
NZ BEST DESIGN AWARDS FINALIST • SMALL BRAND IDENTITY • Dad's Pies • 2015
NZ BEST DESIGN AWARDS FINALIST • PACKAGING • Dad's Pies • 2015
NZ BEST DESIGN AWARDS FINALIST • PACKAGING • Ecoplanet • 2013
LOGO LOUNGE BOOK FOUR • PUBLISHED LOGO • Next Corporation • 2009
Qualifications
Bachelor of Design, (product design major) Unitec 1998-2001.