Firstname/Profession

8-12 years Experience
Auckland, Hong Kong, Melbourne, Singapore, Sydney, Wellington
Cheers! UBER 'Sober Self' chat bot
About Project
The chat bot was my solution to a digital brief. Cheers! is a drinks industry initiative to get people to drink safely and responsibly. UBER co-partnered with the project as a natural fit to get people home safely.
Industries
Food & Beverage
Specialities
Art Direction, Concept, Script Writing
A nifty little chat bot from Cheers! and UBER to encourage us to plan a safe night out drinking, pre-loaded with sweet bit of incentive from UBER.
Starting with original concepts I was involved in all aspects of the chat bot from liaising with the creative tech developers, chat bot script writing to creative direction and hand-crafting the poster typography.
Beacon Awards:
Gold – Best use of Mobile
Silver – Best use of technology
Gold – Best Creative Media
Finalist – Best use of insight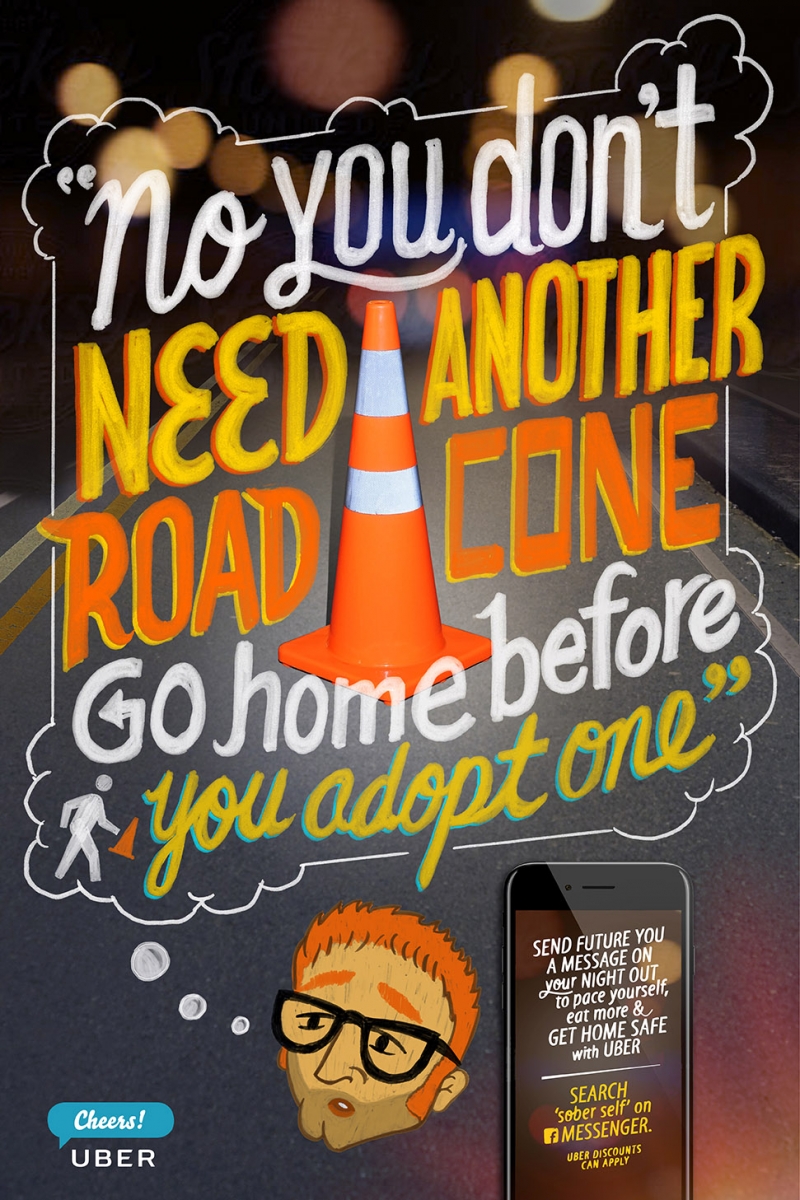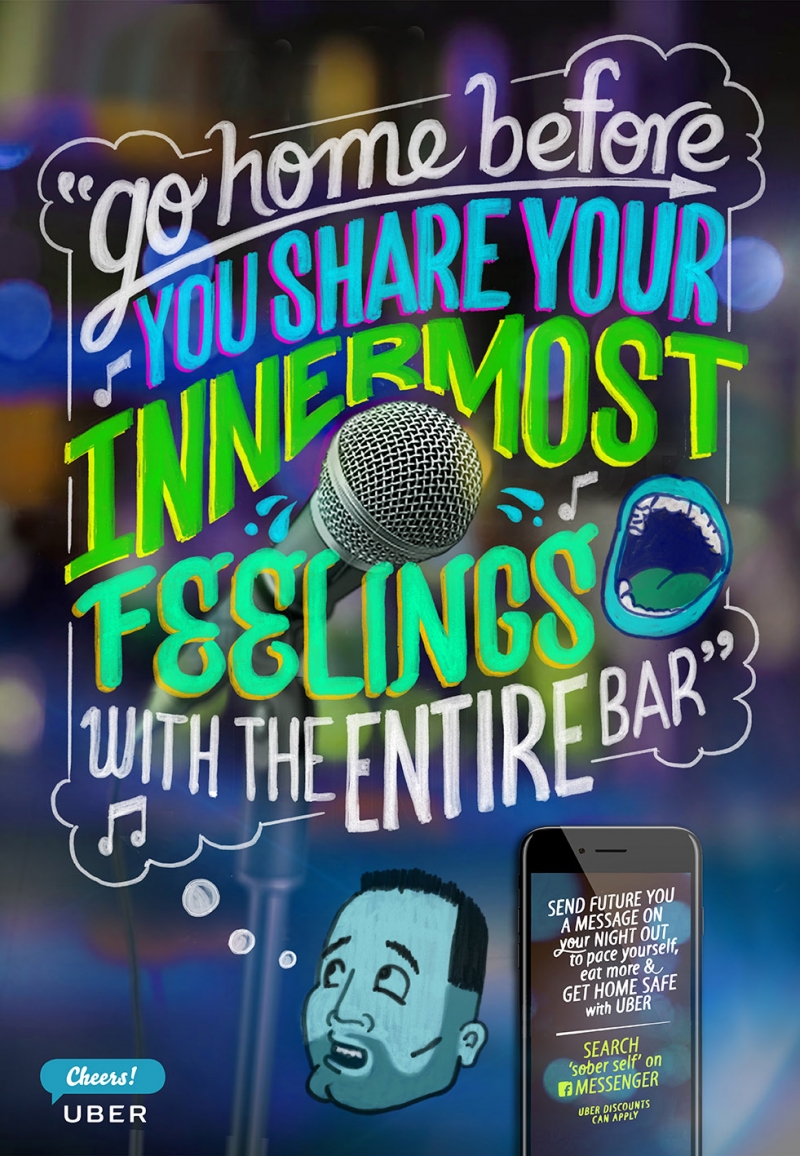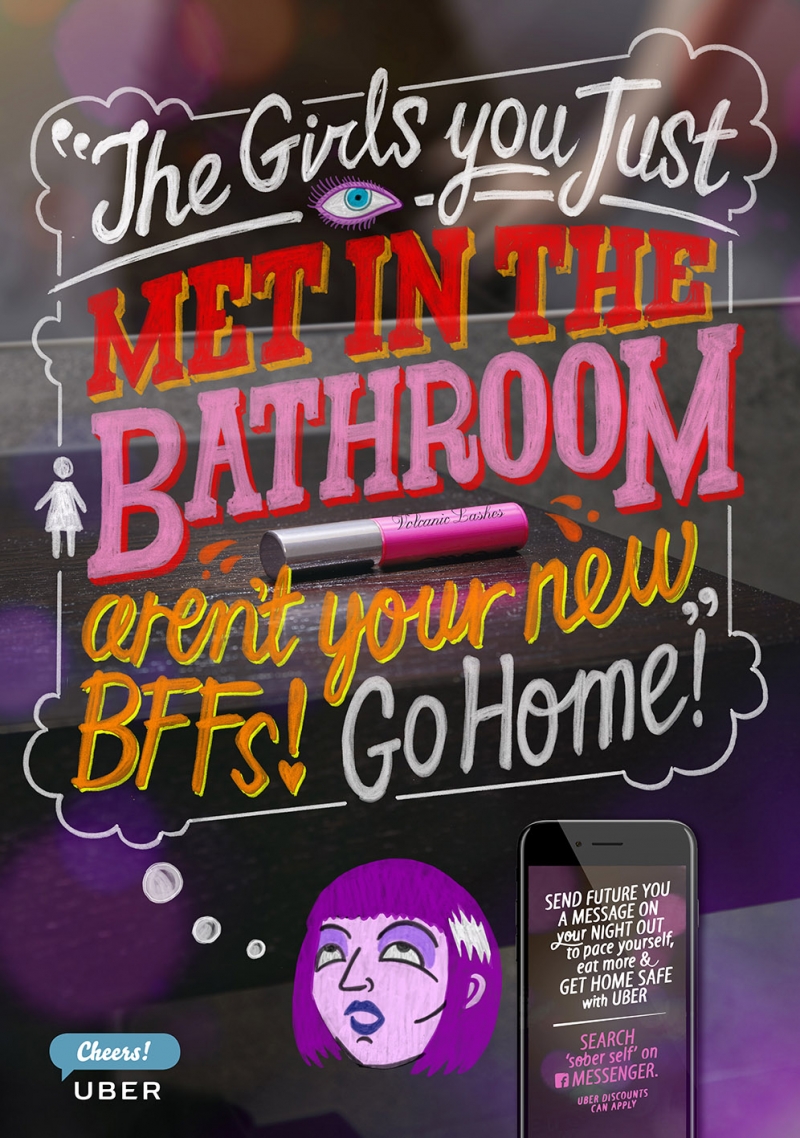 1077