Firstname/Profession

4-8 years Experience
Tauranga, Auckland, Hamilton

1055

Represented: 18/10/18
Golden Homes Website
About Project
When Golden Homes was in need of an updated look, I was tasked with the re-design and development of their website.

The homes that they build are open plan, light and airy. Yet their web presence at the time was very dark and constrained. Their visual identity just didn't fit with the homes that they produce.

I decided to open up their site, widening the centre column and allowing for full-width landscape images. I brightened up the colour pallet and tried to create a more open feel through the use of whitespace.
Industries
Architecture & Interior
Specialities
Dev - Front End, Digital Design, Websites
Client
Golden Homes
Credit
PAN - Hamilton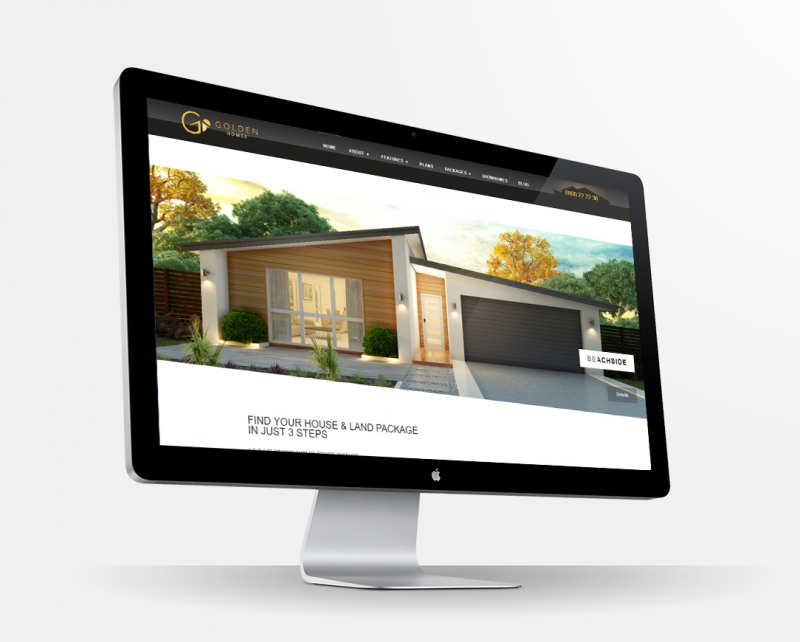 Golden Homes largest number of sales are generated through their House and Land packages, so with the help of the back-end developer, we created a question-by-question form which filters the database results giving the users only relevant information for their needs. When no results are found, they can then capture the user's information with the promise of an email notification when what they are looking for becomes available! This process was designed to create leads and generate a higher conversion rate.
Because each plan is individual, the displayed data on each page would be inconsistent. I designed the database in a way that allows the administrator to enter the relevant data into the CMS. Each page displays only the relevant information and data fields which are left empty are hidden from the page.
I also designed a variation on a cross-selling technique, allowing the administrator to assign "similar plans", which display at the bottom of each of the design view pages. Each design view page also has an email contact form which stores which page the message was sent from. This allows the sales representative to understand what the potential client was looking at when they decided to contact them.
I would like to point out, that although I designed the structure of the database, it was developed by an experienced PHP developer. My role in this project was with the website design and the front-end development (HTML, SCSS and JS) and adding in content to the database.
I truly enjoyed working on this project, it was a pleasure to see it all come together.
138