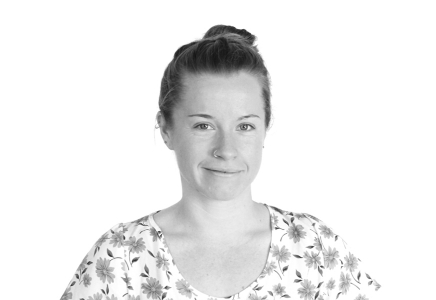 Firstname/Profession

4-8 years Experience
Auckland, Hamilton, Tauranga, Wellington
Bio
I am a passionate and enthusiastic multidisciplinary graphic designer, with industry experience spanning a wide variety of brands and a laugh to knock your socks off. I am skilled with the tools of the trade and have vast experience working across both print and digital platforms, regularly executing campaigns that are multi-channel and seeing them through from concept to roll-out. I believe stories have immense power, and love using my skills to assist in bringing them to life.
My design style and philosophy leans toward the unconventional, embracing the idea that we are all given a little spark of madness, and to tell great stories, mustn't lose or shy away from it; consequently I'm not one to back away from a challenge or doing something provocative or unusual. I am often inspired by nature, with typography and image manipulation regularly featuring in my work. I take pride in my attention to detail and consistency of finesse, and as the child of two English teachers consider my grammar and language skills to be a huge advantage in this industry. 
I love animals, food, books, gardening, surfing, travelling, camping (ok, pretty much anything outside), my dog, and due to the frequency and volume of my laughter have been dubbed by previous workmates "The Lol-cano". I am passionate about the environment, veganism, social enterprise, sustainability, minimalism, and ethics, and I hope to engage in more work in this realm.
Expertise
Banners
Brand Development
Brand Guidelines
Brand Identity
Brand Stories
Branding
Campaigns
Compositing
Concepting
CSS
Software
Acrobat X Pro
After Effects CC
Animate CC
Google Docs
Illustrator CC
InDesign CC
Microsoft Excel
Microsoft Powerpoint
Microsoft Word
Photoshop CC
Recent Employment
Graphic Designer / June 2017 – January 2018 / Living Nature
Album Designer & Colour Corrector / March 2017 – June 2017 / Queensberry
Intermediate Graphic Designer / March 2014 – March 2017 / NZME
Industries I know well
Radio
News
Media
Retail
Cosmetics
Healthcare

Mediums I know well
Print
Digital
Honours & awards
NZ Radio Awards 2017 / Best marketing campaign (contributor)
NZ Radio awards 2015 / Finalist best client campaign (sole designer)

Qualifications
2010 – 2013 / Bachelor of Visual Communication / Massey University / Auckland