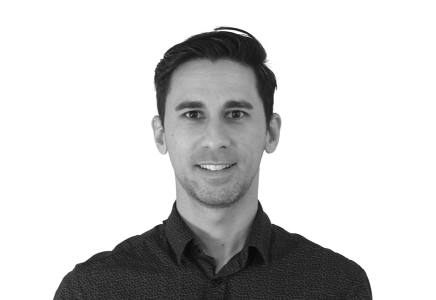 Firstname/Profession

8-12 years Experience
Auckland, Wellington, Hamilton, Tauranga

1456

Represented: 04/05/18
Bio
So far it has been an exciting 10+ years career as a UI/UX and Digital Designer, delivering outputs that have helped companies develop, grow and sustain.
I have been involved in UX design processes from concept, to providing our clients with visually expressive, functional and simple-to-use digital products that identify with the company's mission, values and goals.
I am passionate about visual communication and find ways to make the design help the user to enjoy a better experience.
Expertise
Art Direction
Brand Identity
Data Visualisation
Digital Design
Graphic Design
Infographics
Information Design
Product Design
UX & UI Research
UX / UI Design
Software
Balsamiq
Illustrator CC
iMovie
InDesign CC
InVision
Lightroom CC
Photoshop CC
Premiere Pro CC
Prezzi
Quark
Industries I know well
Data & technology
Advertising
Print
Food & Bev
FMCG
Consumer products
Electronics
Qualifications
Digital Design Degree – Design & Communication Institute
Languages
English, Spanish