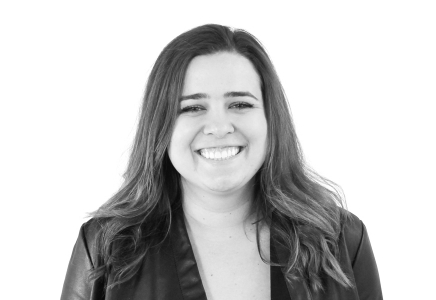 Firstname/Profession

4-8 years Experience
Auckland, Wellington, Hamilton, Tauranga
Bio
Hi I'm Janelle, born and raised on the mean streets of Orange County, educated in Texas and currently residing in New Zealand. I am a self-motivated individual with a passion for design and typography. I am very organized, detail oriented and able to multi-task in a fast-paced environment.
For the past two and a half years I have been working as a Graphic Designer for TVNZ where I have worked on a range of projects including branding, web design, HTML banners, billboards, digital illustration and corporate communications. Primarily using InDesign, Photoshop, Illustrator and Animate.
Prior to TVNZ, I was a Junior Designer at Redfire Design in Mt. Eden with a focus on packaging and branding.
Expertise
Animation
Annual Reports
Brand Development
Brand Guidelines
Brand Identity
Branding
Digital Design
Print
Publications
Social Media
Software
Illustrator CC
InDesign CC
Photoshop CC
Sketchup
Recent Employment
Digital and Print Designer / 2016 - 2018 / TVNZ BLACKSAND
Interpret and accurately produce exceptional on brand designs from a brief.
 Scope and time manage multiple projects.
 Work closely with the Digital Art Director and Design Director to bring the clients vision to life.
 Design and produce artwork on large advertising campaigns across multi-print and digital mediums.
 Print and digital billboards, newspaper and magazine ads, animated
 HTML 5 banners, social media, animated GIFs, corporate comms, power points, brand guidelines, press kits, annual reports, invitations, website design, storyboards.
Graphic Designer / 2015–2016 / REDFIRE DESIGN
Concepting to client presentations with an emphasis on packaging, branding, web design and social media.
 Ensure all work is produced efficiently and to deadline.
 Accurately record and archive work.
 Worked closely with a developer to create websites and eDMs.
Graphic Designer / 2014–2015 / DIGITAL MEDIA MANAGEMENT
Create social media campaigns for major motion pictures.
 Participate in brainstorming and concepting to create strategic, data-driven campaigns. Produced artwork for all social media platforms, games and animations.
Industries I know well
TV
Print
Web
Packaging
Social Media
Qualifications
Texas Christian University 
BFA Graphic Design