Firstname/Profession

12 Plus years Experience
Wellington, Auckland

606

Represented: 04/09/18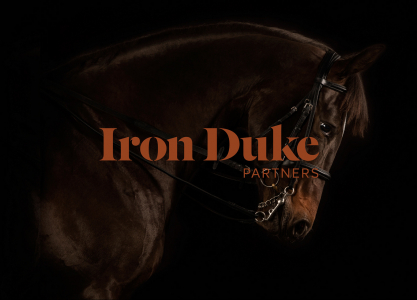 Project name/Type

Specialities

Art Direction, Brand Identity, Concept, Logo, Print, Websites

Industries

Finance

Views

118
Project name/Type

Specialities

Brand Guidelines, Brand Identity, Concept, Environmental Graphics, Logo

Industries

Transport

Views

171
Project name/Type

Specialities

Annual Report, Art Direction, Concept, Finished Art, Layout, Print

Industries

Government

Views

133
Bio
I am a senior designer with substantial design experience working for some of Wellington's most established design agencies. I have created engaging and intelligent design solutions across government and corporate sectors and worked with both large multinationals to smaller owner operated businesses. Working in medium sized agencies has given me the opportunity to drive the creative process from seeking out new business opportunities, to developing the brand strategy, through to the design and production.
Over this time I have worked across a wide range of disciplines, including brand identity, corporate communications, digital/web and signage design. I believe that a good idea should always try to drive the design process, otherwise you're just creating wallpaper design (surface deep). I have a clean, structured style, balanced with a subtle sense of humour that give ideas a memorable twist.
Expertise
Art Direction
Brand Development
Brand Guidelines
Brand Identity
Infographics
Logo Design
Web Design
Software
Illustrator CC
InDesign CC
Microsoft Excel
Microsoft Powerpoint
Microsoft Word
Muse CC
Photoshop CC
I'm best known for...
Working on VTNZ rebrand – still going strong 15 years later!
Success at Best Awards.
Getting the job done and having a good sense of humour.
Recent Employment
Senior Designer / 2005 – 2018 / Scenario Communications
Managing projects from start to finish – concept, design and production.
Working with photographers, illustrators, web builders, copywriters.
Client liaison and some project management.
Mentoring and working with junior designers.
Industries I know well
Transport
Science
Construction
Forestry
Banking
Private Sector
Government
Consulting

Mediums I know well
Print
Web
Corporate Comms
Campaign
Signage
Honours & awards
Pride & Print Gold 2017
Best Award Silver 2016 – Design Craft
Best Award Finalist 2014 – Business Communication
Qualifications
Foundation Art Certificate – Winchester School of Art
Higher National Diploma in Graphic Design – Plymouth College of Art & Design