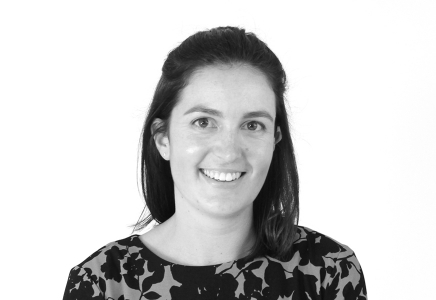 Firstname/Profession

8-12 years Experience
Auckland, Hamilton, Tauranga

380

Represented: 26/07/18
Bio
Hello, I'm Rochelle, an Art Director and Senior Graphic Designer with over 8 years experience across packaging and retail. My approach to design and creativity is influenced by my love for photography, interiors, and styling combined with a strong eye for detail.
My most recent experience is in the retail industry as lead Art Director, creating concepts and setting the design direction for integrated marketing campaigns and events. Leading a team of up to five people I managed workloads, led creative direction, nurtured collaboration, and developed the team pushing us to deliver innovative solutions that
challenge the status quo.
I was responsible for overseeing the creation and production of content for all channels, presenting to key stakeholders and maintaining brand consistency. I am highly adaptable and confident in project managing multiple campaigns from conception to completion, ensuring everything is executed to the highest level.
I'm open, curious and passionate about what I do and enjoy engaging and collaborating with others. My ability to straddle the creative and comms worlds makes me highly adaptable and thorough in my ideas.
Along with my multichannel experience, I bring a fun, positive attitude, a lifelong passion for design and a desire to bring effective and forward-thinking ideas to present brands in new and exciting ways.
Expertise
Art Direction
Campaigns
Concepting
Content
Copywriting
Creative Direction
Digital Design
Graphic Design
Packaging
Project Management
Software
Illustrator CC
InDesign CC
Photoshop CC
Sketch
My skills
Art Direction & Styling
Creative Concepts
Planning, directing & styling photoshoots (studio & location)
Copywriting
Storyboarding
Graphic Design
Web/Online Design
EDM
Social Media
Digital Content
OOH
Editiorial Content
Spatial Design
Print - Catalogues, Mailers, Press
Instore POS
Packaging
Prepress
Additional Skills
Project Management
Strategic Thinking
Leadership
Industries I know well
Retail
FMCG
Ecommerce/Digital

Mediums I know well
EDM
Online
Social
Digital Content
OOH
Print - Mailer, Catalogue
Press
POS
Packaging
Spatial Design
Honours & awards
The Warehouse Team Member of the Month - Marketing 2016
Qualifications
Diploma in Graphic Communication, Auckland University of Technology
Certificate of Interior Design, Nanette Cameron School of Interior Design