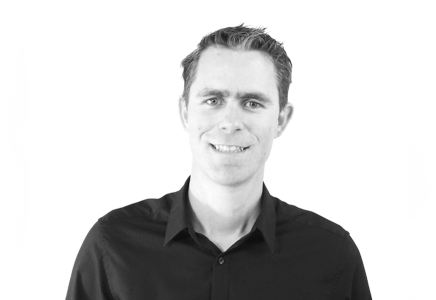 Firstname/Profession

12 Plus years Experience
Auckland, Tauranga, Wellington
Bio
I am an Auckland based designer with over 15 years experience in the advertising and design industry. I have a diverse background across many areas of the industry, resulting in a high level skill set across print, brand identity, packaging, concepting/visualising, digital, retail and illustration.
Clients I have produced work for have been in telecommunications, banking, automotive, retail, defence force, food and beverage, corporate, charity, and more. I work well under the fast-paced pressure of the industry, quickly producing high-quality work as part of a team or independently.
I have a BDes (Hons) from Massey University Wellington, and have a high level of experience across the usual Adobe software - Photoshop, InDesign and Illustrator.
Expertise
Brand Identity
Campaigns
Concepting
Craft Design
Digital Design
Graphic Design
Illustration
Layout
Retail
Typography
Software
Illustrator CC
InDesign CC
Photoshop CC
Recent Employment
Senior Designer / April 2008 - August 2017 / Senior Designer
My role at Saatchi & Saatchi used a diverse set of design skills. Often working collaboratively as a team I was involved in anything from identity branding to packaging; large campaigns to small illustrations; conceptualising to artwork-output. This saw me involved in many high-profile campaigns for brands such as Toyota, ASB, Spark, Pump, L&P and My Food Bag.
Freelance Designer / January 2008 - March 2008 / Freelance Designer
Various freelance placements across Auckland.
Freelance Designer / September 2005 - April 2007 / London
Various freelance placements across London, working on brands such as McDonald's, Playstation, and Sainsburys
Industries I know well
FMCG
Government
Military & defence
Banking
Food & Beverage
Oil & Gas
Automotive
Alcohol
Confectionery
Mediums I know well
Print
Digital
Outdoor
TV
Magazine

Honours & awards
Axis awards:
Design (Tui 126 yr book)
Design (Silver TVNZ)
Design (Clever cash)
Qualifications
Massey University Wellington
BDes (Hons) Design and Visual Communications, General