Firstname/Profession

4-8 years Experience
Auckland

1664

Represented: 29/03/18
Toy Library
About Project
Toy Libraries
The Toy Library Federation of NZ is the national body to which individual toy libraries belong. They act as a support to new and existing not-for-profit toy libraries; offering information and support on all aspects of running a toy library, toy selection and the value of play.

Redesigning their logo and website to make it visually appealing and user friendly.
Industries
Childcare
Specialities
Digital Design, Logo, User Experience, Websites
Client
TOY LIBRARIES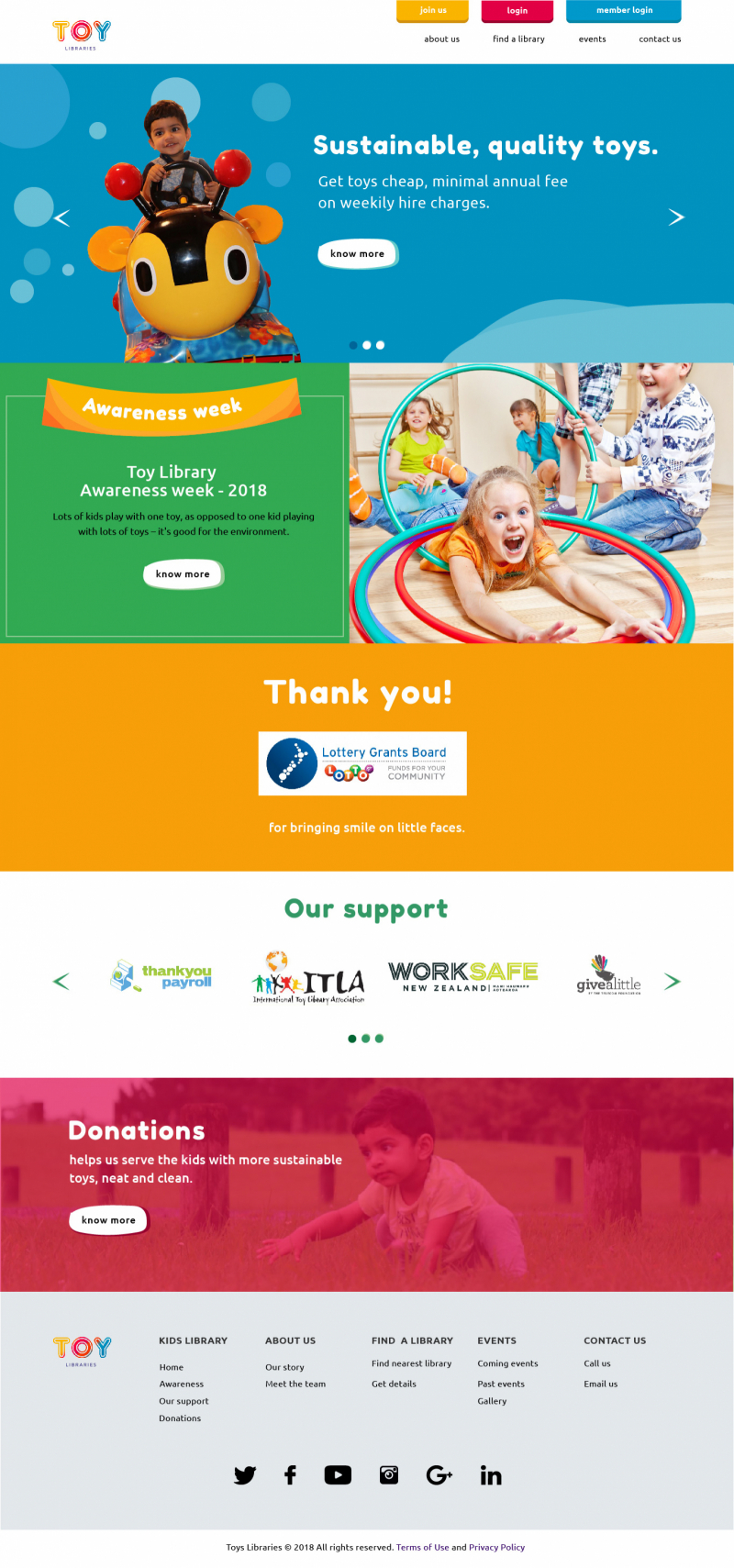 An assignment for an NGO, revamping their old website.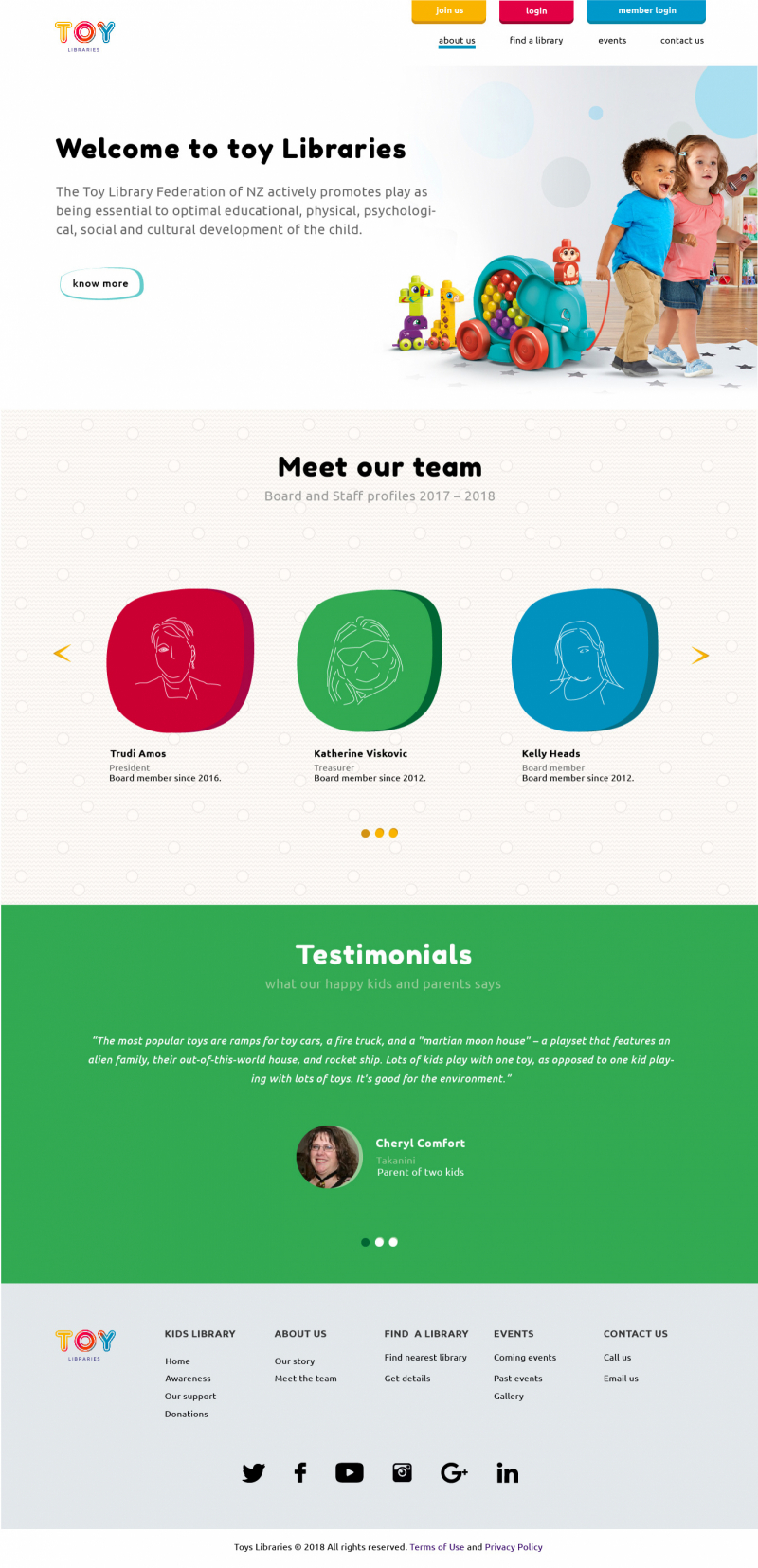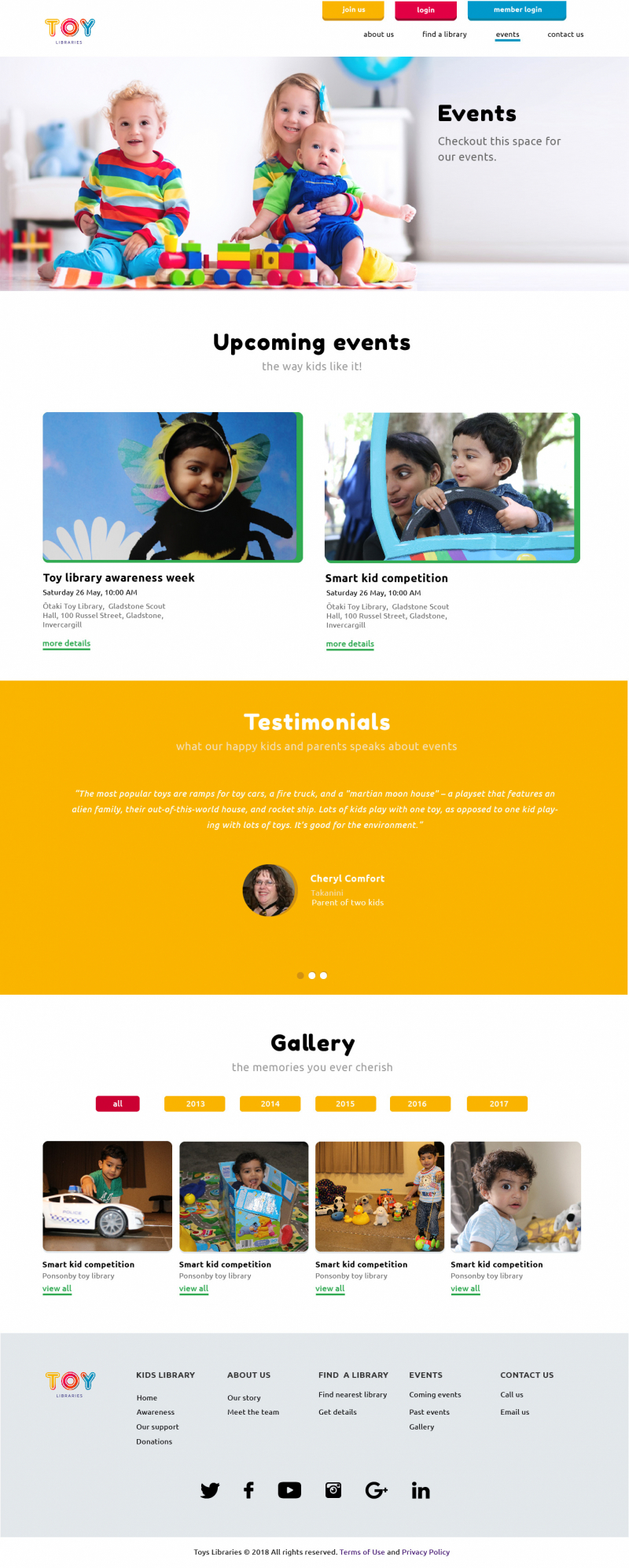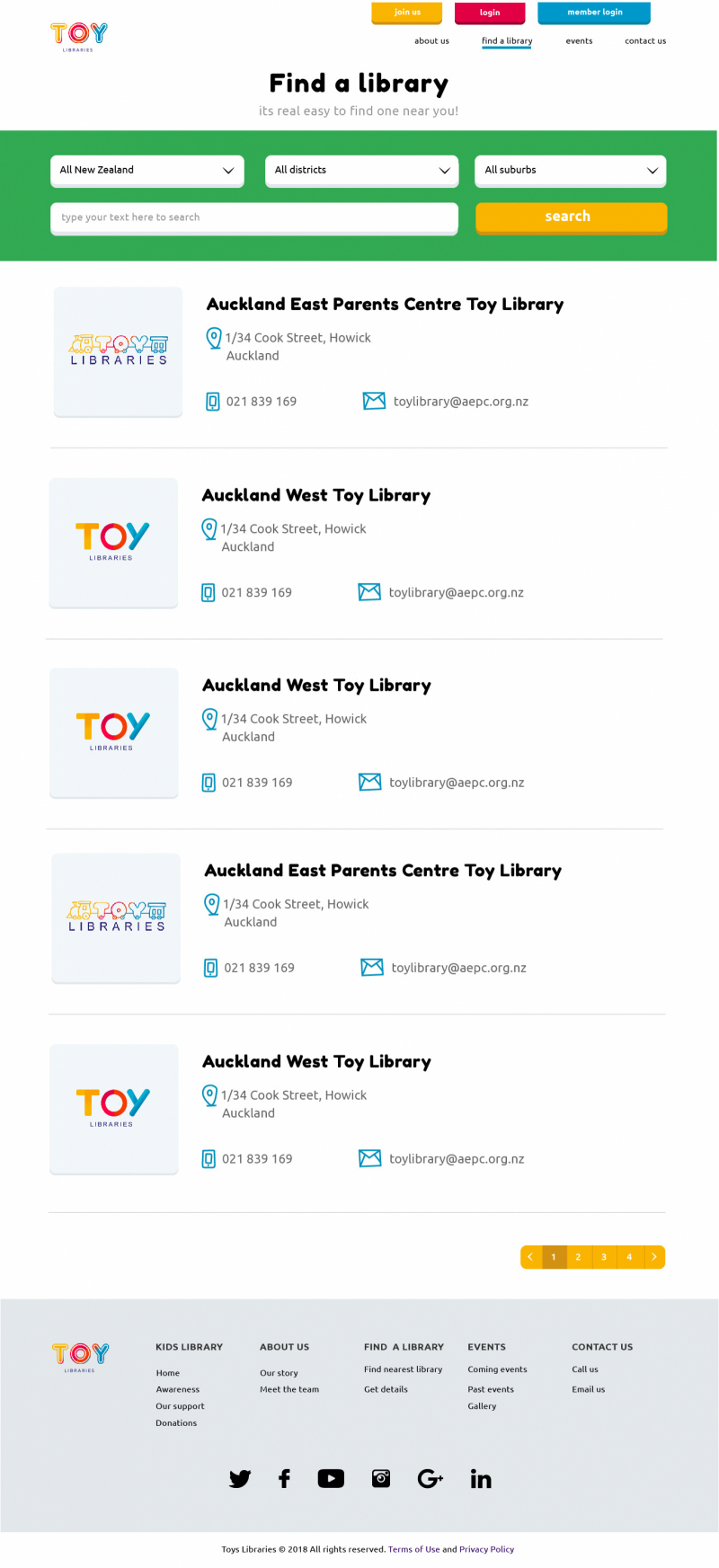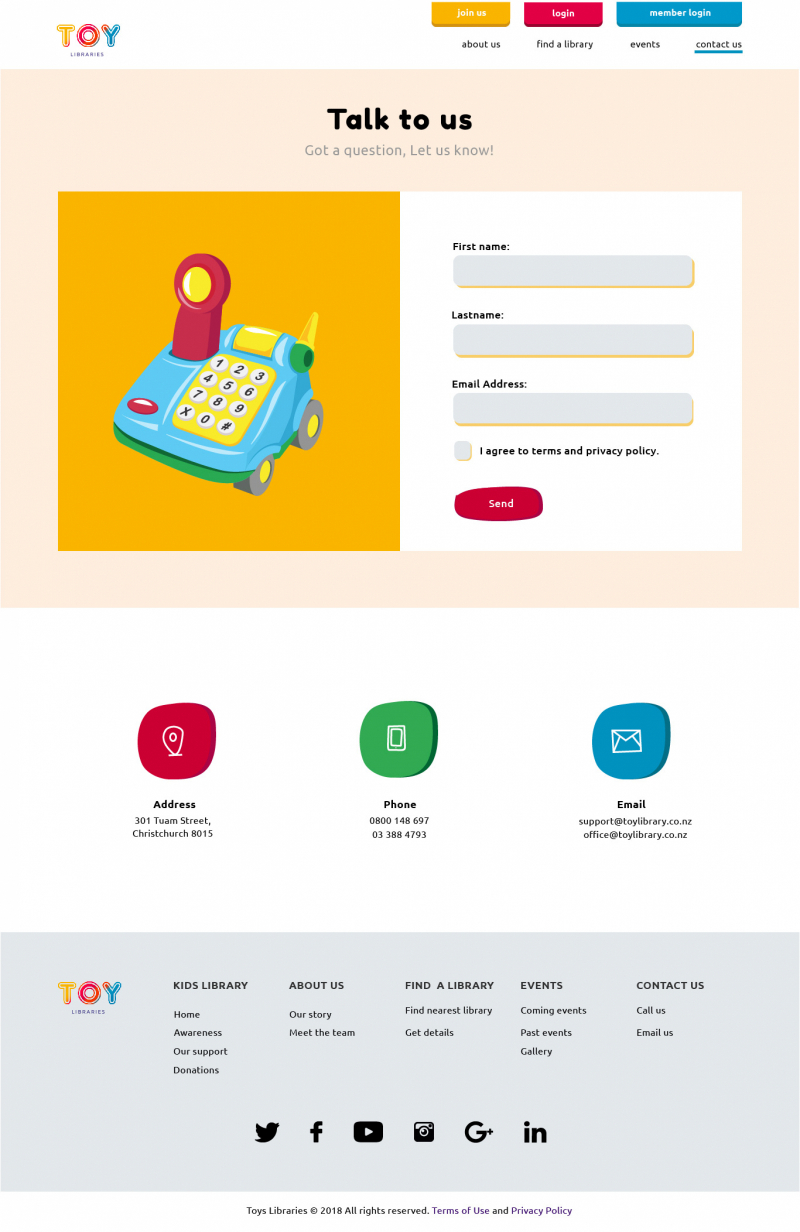 371