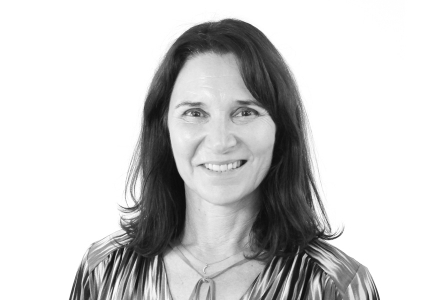 Firstname/Profession

12 Plus years Experience
Auckland, Hamilton, Tauranga
Project name/Type

Specialities

Campaigns, Concept, Strategy

Industries

Retail

Views

328
Project name/Type

Specialities

Campaigns, Research, Strategy

Industries

Home & Living

Views

640
Project name/Type

Specialities

Concept, Research, Strategy

Industries

Building & Construction

Views

376
Bio
Heavyweight strategist and wordsmith specialising in top-level market analysis to lead brand development, creative brand communications work and marketing strategy.
Extensive industry experience ranging from FMCG through to full service brands across strategic communications planning, brand architecture, brand positioning, research and consultancy.
A flair for quickly identifying the dynamics and key drivers of any given market is testament to the rare combination of strong business analysis skills with intuitive consumer insight.
Expertise
Brand Development
Brand Stories
Branding
Content Strategy
Creative Strategy
Insight Generation
Integrated Campaigns
Marketing Comms
Planning
Strategy
Software
Microsoft Excel
Microsoft Powerpoint
Microsoft Word
My Skills
Strategic Planning
Brand architecture
Brand positioning
Concept development
Market review and competitive analysis
Insight generation
Marketing
Marketing strategy
Marketing communication strategy
Workshops
Media/channel environment planning and measurement
International
Research
Research focus groups and personal interviewing
Quantitative research
Qualitative research
Business to business research
I'm best known for...
'Homesick Kiwis' Vogels campaign
Whiskas 'Henry!' campaign
Jennian Homes 'Your personality, Our Expertise' end line.
Recent Employment
Freelance Strategist / July 2015 to present / Various New Zealand Agencies
Top level account planning and strategic workshop input together with successful pitch for Powershop (Special).

Complete repositioning of Smiths City brand (The Hyde Group).

Strategic review of Callaghan Innovation suite of offerings (Strategy)

Top level comms strategy for clients such as Spark,Qantas (Many Minds), The Auckland Zoo (Rainger & Rolfe), Peugeot (The Hyde Group) and Yashily (Many Minds).

Content strategy (Richards & Partners).

Multiple Award entries - Marketing and EFFIES - with great success.
Head of Planning / Contract / July 2011 to June 2015 / Sugar & Partners
Acted as Head of Planning in an on-going contractual role over a 4 year period during which time the agency won pitches for:Daikin, World Vision, Red Seal, Flip (this involved creating the brand from the get-go from its identity to full comms), MAS, TAB and South Australian Tourism.
Senior Account Planner / Head of Planning / September 1999 to May 2009 / Colenso BBDO & .99
Rose from Senior Planner to Head of Planning during which time Colenso BBDO was named Agency of the Decade. Worked on the strategy for a wide variety of iconic brand campaigns including MARS (Whiskas, Snickers, Dolmio and Masterfoods), Tip Top (Trumpet, Fruju), SCA (Treasures) and Goodman Fielders (Vogels and Nature's Fresh).
Helped establish and grow agency .99 during its early years with particular success with Farmers and Jennian Homes.
Industries I know well
FMCG, food and drink
Consumer Durables, whiteware, air conditioning
Banking
Entertainment
Utilities
Telecommunications
Retail
Automotive
Pharmaceutical
Gaming
Charity
Property
Tourism
Mediums I know well
Print
Television
Outdoor
Digital
Social
Direct
Retail
Honours & awards
Grand Effie/Best in Show – Farmers (Red Dot Sale)
Farmers Retail Gold EFFIE
Honda Insight Silver EFFIE
NZI Insurance Silver EFFIE
Sky City Poker Silver EFFIE
Sky City Corporate Reputation Silver EFFIE
Treasures Ultra Silver EFFIE
Vogels Silver EFFIE
Whiskas Bronze EFFIE
BNZ Smart Money Launch Bronze EFFIE
Treasures Giggles Bronze EFFIE

Many other Award entries I penned, but was not directly responsible for the strategy, including Wasp Wipeout for Fairfax (Gold 2016) and a whole raft of winning EFFIE entries for Special in 2017.
Qualifications
Massey University, Palmerston North, NZ - 1985-1988
Bachelor of Business Studies, Marketing and German with First Class Honours
Massey Scholar (top 5% of all degrees)
University Grants Committee Scholar
Albert Ludwig University of Freiberg, Germany 1988-1989
DAAD (German Academic Exchange Service) Scholarship language and culture course
IPA Society Committee Member, London, UK 1996-1997
AUT Leadership Action Learning Course 2010