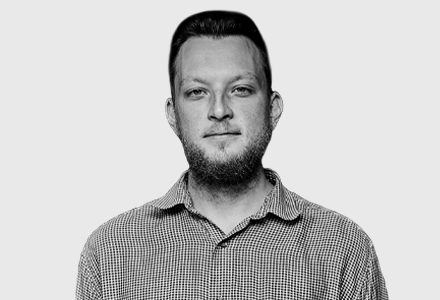 Firstname/Profession

8-12 years Experience
Auckland

1387

Represented: 06/12/21
Bio
Mike has nine years professional experience in brand building, packaging and illustration. Having grown up in an artistic family on a small farm near Palmerston North, he's not afraid to get his hands dirty and enjoys getting stuck into a job.
A passionate creative that produces well resolved design solutions. He brings brands to life — taking them from operational to inspirational. Well practiced in using strategy and insight to elevate businesses, building authentic and confident brand voices. He thinks that good design is good storytelling — when combined with a unique concept it is an unbeatable combination.
Working with packaging as a physical medium is a rewarding design challenge — it is a constantly evolving, versatile 3-dimensional canvas. Well crafted packaging adds significant value to a product — for producer and end-user alike.
While brand and packaging have been my staples, Mike is always looking forward to pushing his creative thinking into new realms. He boasts a range of experience in digital media, film, animation, interior design and wayfinding.
Expertise
Brand Identity
Digital Design
Graphic Design
Illustration
Layout
Logo Design
Marketing Collateral
Packaging
Recent Employment
Freelance Graphic Designer / May 2021 - Present / Self Employed
Graphic Designer / May 2019 - May 2021 / Republik
Graphic Designer / Jun 2013 - May 2019 / Fuman Design
Industries I know well
Food & Beverage
FMCG
Media
Publications
Retail