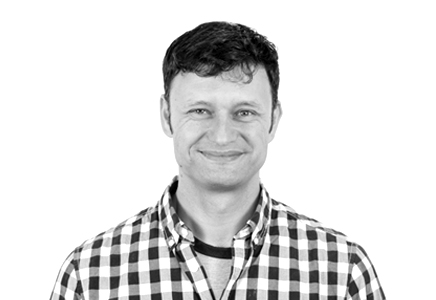 Firstname/Profession

12 Plus years Experience
Auckland, Hamilton, Christchurch
Bio
Meet Adrian.
I have always been passionate about crafting images and have 15+ years of experience behind me.
Starting out as a Photolithographer's Apprentice, I first learned the principles of pre-press and then transitioned into high-end drum scanning. From there it was a natural progression, with the evolution of digital technology, to move into creative retouching, artworking and 3D/CGI.
My skills were formalised in 2005 with a Graduate Diploma in Advertising Creativity. My experience in both digital and print mediums have led me to work with award winning agencies.
Expertise
3D Modeling
Advertising
CGI
Colour Grading
Compositing
Digital Design
Graphic Design
Retouching
Software
Cinema 4D
Illustrator CC
InDesign CC
Photoshop CC
Industries I know well
Alcohol
Banking
Charity
Food & Beverage
Insurance
Media
Retail
Technology
Mediums I know well
Billboards
Point of Sale
Catalogues
Magazines
Newspaper
Direct Mail
Storyboarding
Pitches
Annual Reports
Packaging
TVC frames
Digital Campaigns
Qualifications
Auckland University of Technology
Graduate Diploma (Advertising Creativity)
2004 – 2005
Auckland University of Technology
Apprenticeship (Photolithography & Pre Press)
1990 – 1993