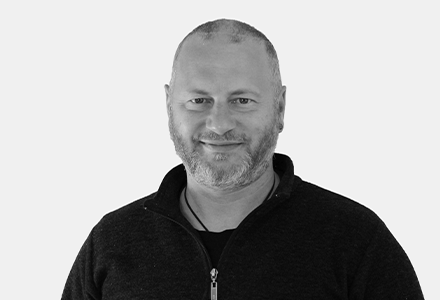 Firstname/Profession

12 Plus years Experience
Hastings, Napier, Auckland
Bio
Meet Ben.
I love the challenge of using logic and creativity to build a great brand.
When you can simultaneously analyse details and take creative leaps, vast amounts of information can be distilled into true meaning to bring clarity, focus and inspiration.
By understanding and clearly articulating the foundation elements of a brand – its vision, purpose, differentiators and personality – then overlaying societal trends, audience and market research, you can discover the unique relationship between a brand and its intended audience.
This insight defines the heart of a brand. It creates a distinctive and ownable positioning that's strong, unique in the market and builds a meaningful and enduring connection with people.
To connect meaningfully in the marketplace, a brand must be given a 'visual voice.' Turning words into images begins the journey of bringing a brand to life. A visual voice is an essential component of a complete brand strategy.
I help create brands that connect with people in a meaningful way by delivering strategies that are tangible, effective and inspiring.
Expertise
Brand Development
Concepting
Creative Direction
Graphic Design
Ideation
Project Management
Research
Strategy
Software
Illustrator CC
InDesign CC
Microsoft Excel
Microsoft Powerpoint
Microsoft Word
Photoshop CC
Industries I know well
Advertising
Design
FMCG
Real Estate
Alcohol
Food and beverage
Telco - Voodafone
Banking – Westpac
Council
Automotive
Packaging
Mediums I know well
Print. Packaging. Experiential.
Qualifications
Art School
Languages
English, Spanish