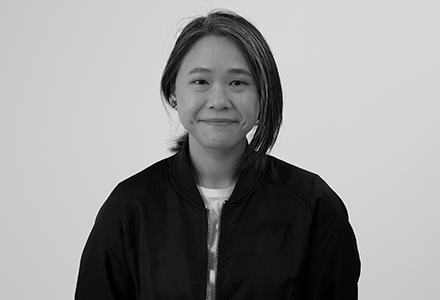 Firstname/Profession

4-8 years Experience
Auckland

1259

Represented: 19/12/22
Bio
Meet Chin-Ann.
A highly talented and creative young designer who graduated with her Bachelor Design from AUT in 2015 with first class honours. Since then she's built an impressive portfolio of experience and work, as you'd expect from a designer this good who consistently delivers on brief and on time.
Chin-Ann's client roster includes work for McDonalds, Countdown, Neon, and the Spinoff, among many others. She is equally comfortable working in-house, or in your agency studio alongside your team, collaborating on the freshest ideas and design outputs. She works brilliantly on big projects made for big audiences, and is cool and calm under deadline pressure (or any kind, really).
As well as graphic design, she also brings a high level of skill as a Mac Op, with experience in business proposals, presentations, studio documentation, and more.
Creating engaging content for social is one of Chin-Ann's fortes - there's a great chance you've already seen her work on your social media feeds - and she knows how to help your brand drive phenomenal eyeballs and engagement with the audience you want.
An outstanding animator, her portfolio includes everything from retail advertising to infographics. She brings a beautiful, clean and uncluttered style, and knows how to make highly watchable, professional content.
With previous responsibility for McDonald's social account, where she contributed creative campaigns, brand and promotional content, and experience on 23 episodes of the Spinoff's "Extremely Online" web series, Chin-Ann understands animation and how to bring graphic assets to life.
Expertise
2D Animation
Content Creation
Digital Design
Graphic Design
Ideation
Illustration
Marketing Collateral
Motion Graphic Design
Print
Social Media Marketing
Software
Adobe Creative Cloud
After Effects CC
Illustrator CC
InDesign CC
Photoshop CC
Premiere Pro CC
I'm best known for...
Managing and creating content for McDonald's New Zealand's social media accounts.
Industries I know well
Food & Beverage
FMCG
Entertainment
Retail
NGO

Qualifications
Auckland University of Technology
Bachelor of Digital Design, First-class honours