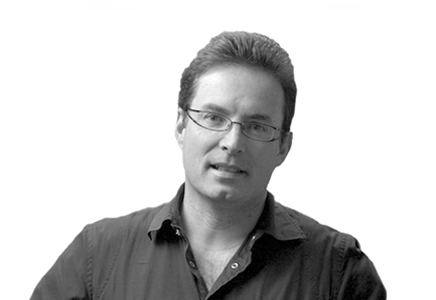 Firstname/Profession

12 Plus years Experience
Auckland, Wellington, Christchurch
Bio
Meet Chris
A radio campaign that increased Jack Links Beef Jerky year on year sales by over 40%. A launch of a telco that saw it grow from zero to 13 million subscribers. A TVC commercial for Molenberg that ran for 12 years and got the whole of New Zealand singing. If it doesn't work, it's not good.
I love ads but I like great results even more. As a writer and a strategist the last thing I do is ads. The first thing I do, is get the thinking right. The creative magic that follows is the cherry on top.
I've worked as a Creative Director at Saatchi & Saatchi, TBWA, Ogilvy & Mather, BBDO, Havas RiverOrchid and my career has taken me to Europe, New Zealand, Australia, Asia - Malaysia, Thailand, Vietnam, Cambodia, and the Middle East.
I can do big, small, day to day and the challenging. And always with a wink and smile.
Expertise
Advertising
Copywriting
Creative Direction
Direct Marketing
Integrated Campaigns
Integrated Marketing
Marketing Communication
Tone of Voice
Software
Illustrator CC
InDesign CC
Keynote
Microsoft Excel
Microsoft Powerpoint
Microsoft Word
Photoshop CC
I'm best known for...
I want my Molenberg
Malaysia Truly Asia
Jack Links Man needs Meat
Industries I know well
Airlines
Banking
Agribusiness
FMCG
Telco
Insurance
Cars
Motorbikes
Tourism
Mediums I know well
TV
Print
Radio
Outdoor
DM
Web
Honours & awards
2017 Conroys. Finalist Best Effective Commercial. NZ Radio Awards.
2016 Kiwi Rail. Finalist Best Creative Commercial. NZ Radio Awards.
2015 Winner Most Effective Campaign. NZ Radio Awards.
2015 Winner Best Radio Campaign. New Zealand Radio Awards.
2014 Winner Best Radio Commercial. New Zealand Radio Awards.
2010 2 Gold awards 16th annual Communicator awards.
2009 3 Golds 2 Silver Davey Awards for Ethiopian Airlines and Vietnamobile
2007 PATA Gold Awards Malaysia Truly Asia broadcast, print and website
2007 Worlds leading travel television commercial – Etihad 14th annual World Travel Awards
2005 Cannes Finalist Bendon
2004 Gold Mobius, Ikea
2004 4 Golds at Adrian Awards for Tourism Malaysia Campaign
2003 Media Awards, Hong Kong – Olympus
2002 Bronze Malaysia Kancil Award Olympus
1999 Australian Television Awards – Shell
1998 Bronze Clio outdoor – Meccano
1997 Bronze Clio print – Chivas Regal
1994 Gold Mobius print – Tabasco
1994 Bronze New York Festival print – Tabasco
1993 Best in Category Australia Fact Award – Woman's Refuge
1991 Gold Clio print – GCS computers
1991 Bronze New York Festival – Postbank Radio
1990 Bronze Award Australia – Readers Digest
1989 Bronze Pegasus – Reader's Digest
5 Silver Axis. 14 Bronze. Tom Kinkaid Award for Copywriting. New Zealand

Qualifications
Watford College
Dip. Ad, Diploma in Advertising
Languages
French and terrible German