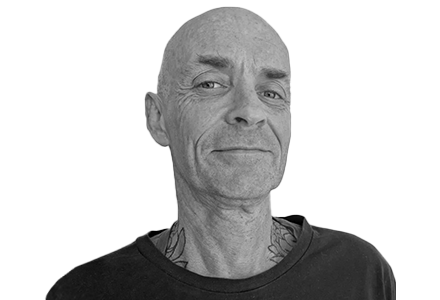 Firstname/Profession

12 Plus years Experience
Palmerston North

2481

Represented: 18/02/21
Bio
I am a digital character and motion animator/compositor/graphic artist, with over 20 years of experience (ex head of digital 2D at Flux Animation Ltd, Auckland). Now freelancing from my home studio in Foxton Beach. Im currently in an expansion phase of my freelance business and looking to connect with like minded artists, studios and agencies all across New Zealand and Australia.

I come with a solid track record of delivering on time and on budget, for a diverse range of clients both local and international. With experience in all stages of a project, I can work on a specific task or run the entire project from written concept through to delivery. I'm also experienced across all formats, durations and broadcast mediums with many years of experience across all parts of Adobe CC, Toon Boom Harmony, Composition, Design and Visual Storytelling.

No matter the creative vision, there is always a way to make it happen. Whether its a quote for new work or you just want an opinion on a concept.
Expertise
Animation
Digital Design
Editing
Illustration
Information Design
Motion Graphic Design
Post-production
Storyboarding
Software
After Effects CC
Flash CC
Harmony
Illustrator CC
Photoshop CC
Recent Employment
Freelance Animator & Motion Director / Feb 2017 - Present / Self Employed
Palmerston North, New Zealand
Digital Dept Director + Senior Animator / Director / Jan 2004 - Nov 2016 / Flux Media Ltd
Auckland, New Zealand
Senior Animator/Director and Dept Head - long and short form.

Head of Digital + Animator, Director, Designer, Interactive, Commercial and Long Form:
Responsible for all stages of digital 2D projects from concept/design through to delivery: incl project management, scoping, scheduling and client comms for local and international clients.

Long Form 2D Pipeline Management:
Responsible for technical set up, problem solving and character rigging on the Toon Boom Harmony platform on series and feature work.
Multimedia Tutor / Jan 2003 - Jan 2004 / Natcoll (YOOBEE)
Industries I know well
Banking
Entertainment
Finance
FMCG
Food & Beverage
Government
Insurance
Public Awareness
NGO
Qualifications
Freelance Animation School