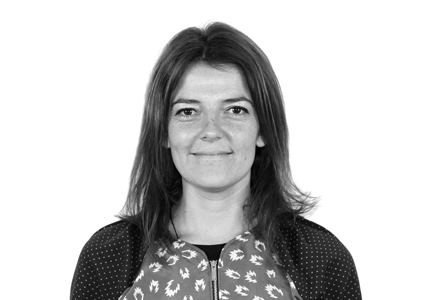 Firstname/Profession

8-12 years Experience
Auckland

7759

Represented: 29/10/15
Bio
Meet Gloria.
An Art Director, graphic and motion graphics designer based in Auckland.
Gloria was the senior Motion Graphics Designer and Art Director at Sky TV, before embarking on my freelance career. Previously, she worked for Foxtel Australia and has a slew of outstanding work for clients like Kellogg's, Optus, Qantas, Steinlager, Halberg Awards and the Sky Sport Rugby Show.
She is enormously multi-skilled and her specialties range from 2D & 3D animation to brand identity and conceptual ideation. Originally from Italy, Gloria studied extensively and obtained her Masters in Communication Design before furthering her education in Finland.
Expertise
2D Animation
3D Animation
Animation
Art Direction
Brand Identity
Concepting
Digital Design
Graphic Design
Illustration
Logo Design
Software
After Effects CC
Cinema 4D
Final Cut Pro X
Flash CC
Illustrator CC
InDesign CC
Premiere Pro CC
Industries I know well
Arts and Culture
Automotive
Events
FMCG
Food & Beverage
Gaming
Media
Telecommunications
Technology
Qualifications
Politecnico Di Milano
Master's Degree in Communication Design
Bachelor's Degree in Communication Design
Lahti University of Applied Sciences
Socrates Erasmus Programme Faculty of Design
Santa Marta Art School
Primo Liceo Artistico