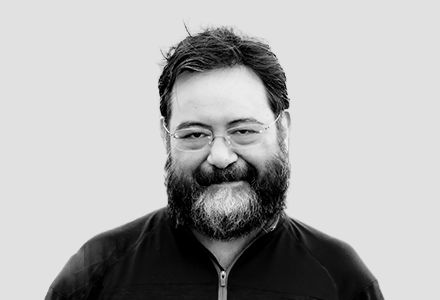 Firstname/Profession

12 Plus years Experience
Auckland

466

Represented: 25/01/23
Bio
Meet Joe.
A senior art director and creative, with experience working across a multitude of industry sectors in Asia, US, UK and New Zealand - the place he's proud to call home. Clients have included established multi-nationals as well as dynamic start-ups, each with their own market-dependent challenges and cultural differences.
Unfortunately, COVID ended the party, and everyone had to head-off back home to their respective parts of the world.
So, after just over a decade overseas, Joe is now back down-under, based in Auckland and ready to get stuck in.
Joe is happy to work at home (via Zoom) or at the office, anywhere in New Zealand.
Contact The Pond today and take advantage of Joe's vast expertise.
Expertise
Advertising
Art Direction
Brand Development
Brand Identity
Content Strategy
Creative Direction
Creative Production
Ideation
Integrated Campaigns
Producing
Industries I know well
Alcohol (Wines & Spirits)
Automotive
Consumer Electronics
Food & Beverage
Hotels/Travel
Media/Publishing
Pharmaceutical
Sports/Entertainment
Honours & awards
ADC Art Directors Club Annual Awards. 5 Merits.
AdFest. 4 Gold, 7 Silver, 5 Bronze.
AWARD. 7 Silver. 5 Bronze. 3 Finalist
Cannes. 1 Grand Prix, 1 Gold, 3 Bronze.
Clio.1 Silver, 1 Bronze
Communication Arts Advertising Annual.
D&AD 4 Wooden Pencils, 3 Shortlists.
Kam Fan, 1 Grand Prix, 4 Gold, 5 Silver, 3 Bronze.
LIIA. 2 Gold. 1 Silver, 2 Bronze.
LÜRZER'S Grand Slam - Gold MadStars (AdStars). 24 finalists.
One Show. 7 Golds. 2 Silvers. 2 Bronzes. 22 Merits.
One Show China. 2 Golds
One Show RX. Merit. New York Festivals. 1 Gold. 10 Silvers. 2 Bronze. 8 Merits.
ROI Advertising Awards. 1 Silver.
Spikes. 2 Silvers. 4 Bronze.
The Work
Times Asia Pacific. 1 Best of Show. 2 Gold. 3 Silver.
YoungGuns. 1 Silver.
Effies. 1 Bronze.
RSVP. 1 Special Honours. 3 Golds.