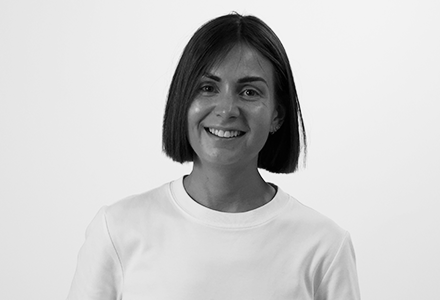 Firstname/Profession

12 Plus years Experience
Auckland

1769

Represented: 20/12/22
Bio
Meet Lauren.
She's a designer and developer with twelve years of industry experience in delivering well crafted and considered solutions. She runs a creative studio for print, digital and user experience (UX) design. She helps others to stop wasting time, money and resources, asking 'Could it be made better? More beautiful? For longer? For less cost to the planet and the customer?'
A highly skilled freelance designer with over 12 years of experience in the industry. Not only does she excel in design, but she also has the ability to function as a developer when needed. Her passion for sustainable design and expertise in various forms of media, such as print, digital, web, and user experience, make her a valuable asset to any project. Her unique combination of skills sets her apart as a versatile designer, able to handle a wide range of capabilities.
Lauren is well-versed in understanding user journeys and has extensive experience working in a SaaS environment. She knows how to connect with customers and identify their needs for a digital presence. With four years of experience in web and desktop application development, she is proficient in wireframing and creating visually appealing and interactive interfaces that effectively engage users. Additionally, she has a deep understanding of design validation and testing for continuous improvement.
Whether you're a small business looking for a website overhaul or an agency with a larger team, Lauren can help elevate your project and achieve better results. She has experience in redesign projects, focusing on budget allocation and real results. She's also well-versed in data analysis tools such as Google Analytics and HotJar, and can translate insights into actionable design decisions.
With a solid understanding of HTML, CSS, and React, this talented designer knows how to effectively utilize tools to bring her designs to life.
Expertise
Brand Identity
Digital Design
Graphic Design
Print
Prototyping
Typography
UI Design
User Testing
UX Design
Software
Adobe Creative Cloud
Illustrator CC
InDesign CC
Photoshop CC
Industries I know well
Advertising
Media
Recruitment
Retail
Service
Technology
Qualifications
Northumbria University
Bachelor of Arts (Hons), majoring in Graphic Design
The Chartered Institute of Marketing
Diploma in Digital Marketing
General Assembly
Javascript and jQuery circuit