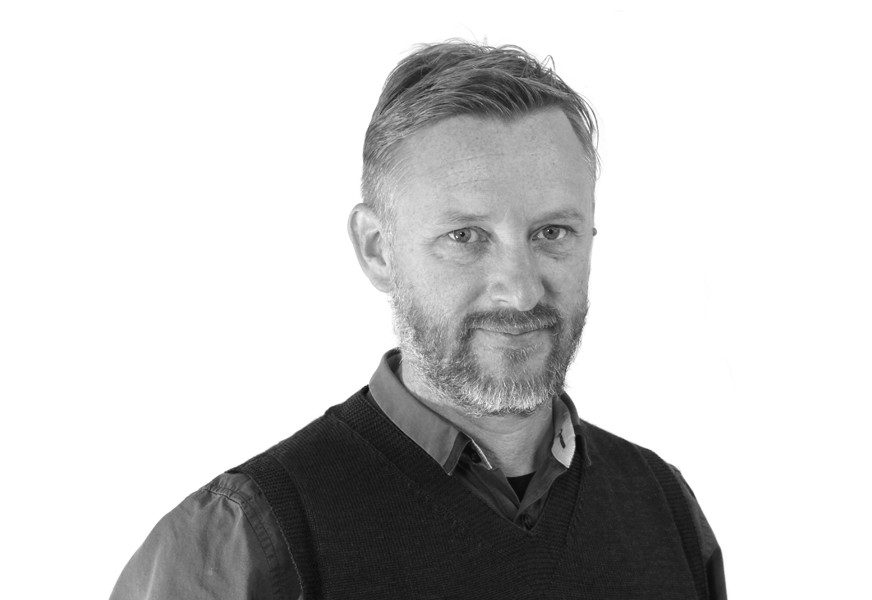 Firstname/Profession

12 Plus years Experience
Auckland

4808

Represented: 11/04/18
Bio
Hi, I am a multi-disciplinary designer, my work encompasses brand identity systems, environmental graphics, publications, digital interfaces, high-end packaging, multi-media exhibitions and site-specific artworks.
I have a strong work ethic and plenty of drive to deliver to deadline innovative work that strikes the right tone with meticulous attention to detail. I am an articulate communicator that enjoys leading client interaction as well as playing a creative role within a team.
Expertise
Art Direction
Brand Identity
Design Direction
Environmental Graphics
Graphic Design
Infographics
Packaging
Typography
Software
Illustrator CC
InDesign CC
Microsoft Excel
Microsoft Powerpoint
Microsoft Word
Photoshop CC
Sketchup
Trello
My skills
Art Direction

Bringing together cohesive strategies for creative content.
Brand Systems

Brand strategy development, design concept development, brand collateral design, project management.
Signage & Way finding

An in-depth understanding of environmental graphics, readability, scale, production and project management of sign projects.
Environmental Graphics

3D visualisation of graphic elements, rapid prototyping, an in-depth understanding of materials and processes, scale drawings, reading plans and elevations accurately, accessibility. All things relating to the integration of graphic elements into a site-specific design.
I'm best known for...
Nick has created graphic identities for more than 100 exhibition and visitor experience projects and has a skill set that is perfect for site specific projects where 3d and graphic elements need to combine seamlessly.
Recent Employment
Director / 2008 – Present / THE LETTER Q LTD
As a director of The Letter Q, Nick has gained extensive experience working directly with clients, project managing, budgeting alongside all areas of design from concept to production. His work showcases a broad range of design services and he has built a reputation delivering world-class creativity – on time and on budget. As well as designing identity systems, branding for marketing campaigns and collateral, signage, digital interfaces and publications, Nick is pivotal to The Letter Q's specialised services providing both 2D and 3D design for visitor attractions, museum and gallery exhibits and a full range of site-specific projects. His strength lies in innovating beyond the 2D graphic and amplifying concepts with innovative production processes and material use to enhance the user/visitor experience.
Senior Graphic Designer / 2002 – 2008 / AUCKLAND MUSEUM
While at Auckland Museum, Nick was responsible for a broad range of marketing campaigns for exhibitions, events, programmes and public engagement. He was also responsible for maintaining brand standards and consistency of design approach across a diverse range of communication channels for each campaign.
Nick was responsible for the visual strength of a dynamic exhibition programme, with many exhibitions touring national and international venues. Within the exhibitions team, he lead exhibition graphics – he generated and oversaw all visual concepts, themes, colour palettes, typographic approaches and front-end digital interactives for new exhibitions and galleries. He also procured any necessary design or production sub-contractors to meet project requirements, and production managed print and fabrication of custom displays, fittings and furniture.
Design Tutor (part-time) / 2002 – 2010 / UNITEC INSTITUTE OF TECHNOLOGY
During his time at Unitec Nick was responsible for guiding students through studio projects, lecturing in Contextual Studies and Publication Design on the Visual Communications programme. He also taught Ergonomics and Anthropometrics to 3D Design students.
Industries I know well
Branding and Identity
Marketing
Architecture
Arts and Culture
Museums
Retail
Tourism
Conservation
Mediums I know well
Print
Digital
Rapid Prototyping


Honours & awards
VOLUME: MAKING MUSIC IN AOTEAROA, 2016
Temporary Exhibition, Auckland Museum
Winner – GLAMi Awards 2017 (Exhibition Media)
Winner – NZIA Colour Award
Finalist – Best Museum Project, Museums Aotearoa

TAKU TAMAKI: AUCKLAND STORIES, 2015
Temporary Exhibition, Auckland Museum
Winner – Museums Australasia Award, Best Exhibition (Metropolitan Social History)
Winner – Best Museum Project, Museums Aotearoa
Winner – NZIA Colour Award
Winner – Resene Total Colour Award 2013

RNZ NAVY MUSEUM, 2011
Torpedo Bay Devonport, Auckland
Silver – Best Design Awards, Environmental Graphics
Winner – Inaugural Museums Aotearoa Award for Innovation
Winner – NZIA Award for Heritage Architecture
Winner – NZIA New Zealand Award
Finalist – NZIA Supreme Award

WHAKAARO PAI MEDICAL SCIENCES LEARNING CENTRE, 2006
School of Medicine, University of Auckland
Winner – New Zealand Institute of Architects New Zealand Award
Winner – New Zealand Institute of Architects Colour Award
Winner – New Zealand Institute of Architects National Award
Finalist – NZIA Supreme Award
Qualifications
Post Graduate Diploma: Design & Publishing
Bachelor of Design (hons)