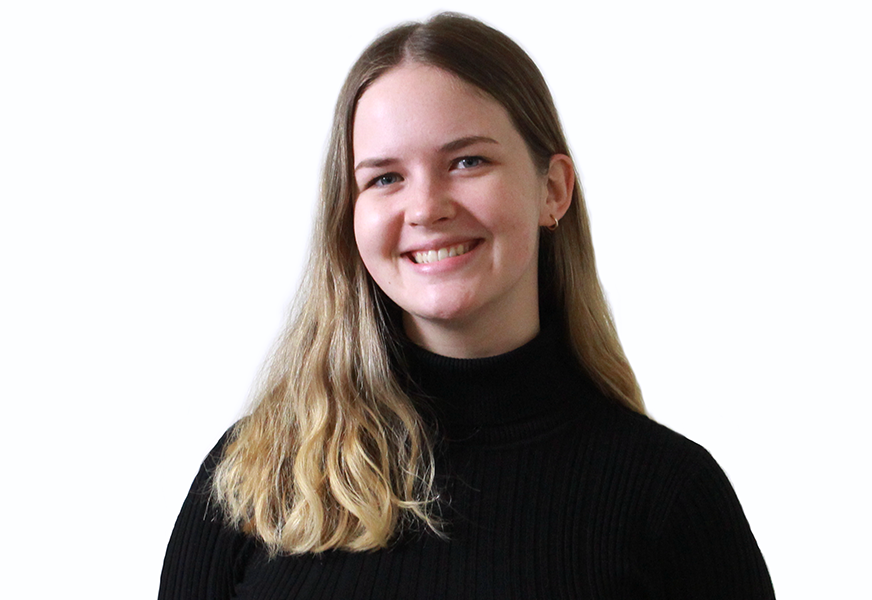 Jessica Stern
Portfolio & Web Coordinator
Jessica maintains quality across the visual components and finer details of our candidates' profile pages on The Pond website, plus she assists our marketing with promotional activities.
She is our first line of defence against incorrect, outdated, or just plain mediocre online content, and she ensures our website performs to the high standards our clients have come to expect from us.
"Our online presence and content must be of premium quality to match the premium recruitment offering we provide," says Jessica.
"The message we want to send to clients is simple: we take our creative talent seriously. This applies to the detailed approach we take when we showcase our candidates' portfolios, as well as the strict vetting process we undertake to ensure we have the highest quality talent available.
"For our candidates, our attention to detail promotes trust and gives them confidence in our industry expertise and ability to provide sound career advice."
In her spare time, Jessica loves watching films and spending time with family and friends.
For all matters relating to online content at The Pond, Jessica is your go-to girl.
Getting you online in 7 days 
We're passionate about helping you show off your creative work to potential employers. That's why we're with you every step of the way, getting the best of the best of your work online within 7 days. That way, more agencies, businesses and corporates can discover you and your work easier. 
Enlarge your online presence with The Pond
You'll become a bigger fish in a smaller Pond, enabling more employees from agencies, small businesses and corporates to discover you and your work more easily, increasing your employability. No other talent agency or recruiter promotes creatives' work as extensively as we do.
Creative. Digital. Marketing. Recruitment.
Talent
Sign up to regular contact
Auckland | Wellington | Christchurch | Hamilton | Dunedin | Tauranga | Queenstown | And Everywhere In Between
copyright 2021 The Pond