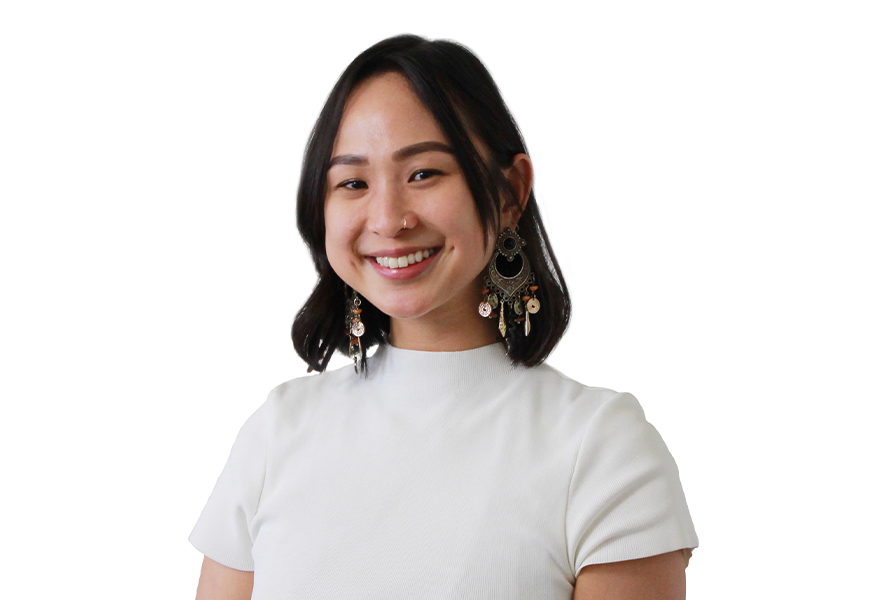 Nicole Chuah
Recruitment Consultant
Nicole is an integral part of the team here at The Pond, placing creative, marketing and digital talent for a range of agency & corporate clients. She comes from a background working in sales, which helped her find her passion in communication and cultivating relationships.
With a bubbly personality and a mastery of the art of building relationships, recruitment was the perfect next step for her.
"At the heart of recruitment is the relationships you build with both talent and clients; without clear and effective communication, you can't get anywhere in this industry," says Nicole.
"One of the things that really attracted me to working for The Pond was how we really strive to get the best results for both clients and talent; it isn't skewed one way or the other."
When she's not working, you can generally find her at a Spin class, cooking up a storm in the kitchen or coming up with the next million-dollar business idea.
Digital Project Manager (Agency) needed!
Are you a tech-savvy Digital Producer looking for a challenge beyond delivering the traditional web-based projects you know like the back of your hand? We have an exciting hybrid role you've been itching to get your hands on, encompassing immersive (AR/VR) experiential exhibitions as part of the projects you'd be working across. Situated in the CBD, this agency role won't last long. Give me a call and we can chat if the role will suit you!
Android & iOS devs needed
One of NZ's leading digital agencies is looking for talented Native app developers for both the Android and iOS platform. This is a huge opportunity for an intermediate or senior person to get stuck into creating well-known and widely used apps around NZ; in an award-winning agency nonetheless. Is this you? Know someone? Drop me a line and let's chat.
Up, up & away!
It's happening. Agencies & corporates are hiring at full speed, the talent is tight, and teams are looking for their next critical hire. Let The Pond navigate the candidate wrangling for you while you sit back and let us complete your team.
Creative. Digital. Marketing. Recruitment.
Talent
Clients
Sign up to regular contact
Auckland | Wellington | Christchurch | Hamilton | Dunedin | Tauranga | Queenstown | And Everywhere In Between
copyright 2023 The Pond